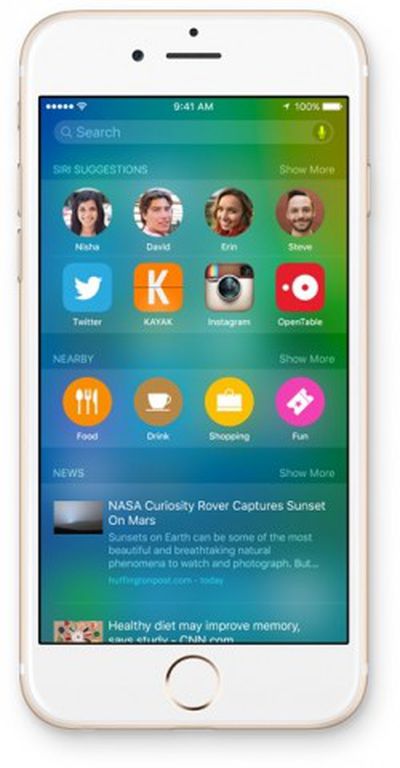 Apple this month has expanded Spotlight Suggestions to seven additional regions for compatible iPhone, iPad, and iPod touch models running iOS 9 or later.
The localized feature is now supported in Hong Kong, India, Luxembourg, Malaysia, Philippines, Singapore, and the United Arab Emirates.
Spotlight Suggestions, such as popular contacts, frequently opened apps, nearby amenities, and local news headlines, can be found by swiping right on the home screen.
Other supported regions include the U.S., U.K., Australia, Austria, Belgium, Canada, Denmark, France, Germany, Ireland, Italy, Japan, Mexico, Netherlands, New Zealand, Norway, Spain, Sweden, and Switzerland.