Apple Working on OS X 10.12 Feature Allowing Macs to Be Unlocked via iPhone's Touch ID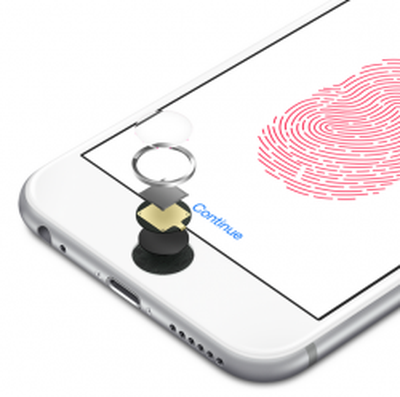 Unlocking an iPhone via Touch ID in lieu of a passcode makes it much easier to maintain security while preserving convenience, and Touch ID's ease of use has left many Mac users wondering when a similar feature might be introduced for Apple's desktop and notebook machines.
There has been speculation Apple might introduce dedicated Touch ID fingerprint scanning hardware for the Mac, but as it turns out, Apple is working on a simpler way to allow a Touch ID to unlock a Mac, and it's a feature that could be included in OS X 10.12.
Apple engineers are designing an auto unlock function that would allow an iPhone to unlock a Mac when in close proximity, alleviating the need to enter a password on a password-protected Mac.
The feature, which uses Bluetooth LE frameworks, will presumably work similarly to the automatic unlocking function on the Apple Watch, which allows an unlocked iPhone to bypass the passcode restriction on a connected Apple Watch. In this scenario, an iPhone's Touch ID button would likely be used as a verification method for simpler logins.
It's also possible that a connection with an Apple Watch could be used to unlock the Mac even when an iPhone isn't present, making the process even simpler. This concept has already been demonstrated through the Knock app for the iPhone and Apple Watch, using a Bluetooth connection to unlock a Mac instead of a password. Knock requires an iOS app and a Mac app to work, but an Apple-designed feature will undoubtedly be simpler.
The unlocking feature would likely work hand-in-hand with
Apple Pay support for web browsers
, also rumored to be coming soon. Remote Touch ID authentication from the iPhone or Apple Watch may be used to confirm purchases made via Siri on the Mac.
Features planned for OS X 10.12 are not yet set in stone, so there is a chance that the unlocking function could be shelved until a later date if work is not completed in time.
Because OS X 10.11 El Capitan focused heavily on internal updates and optimizations, Apple appears to be aiming to debut new features in OS X 10.12. Along with the unlocking feature, Apple is also working on integrating Siri into the Mac and we may see improvements to Photos and iTunes.
Details on Siri for Mac and the prospective design of the dock and menu bar icons can be seen in a post we shared yesterday.