iOS 9.3.2 Bricking Some 9.7-inch iPad Pro Devices With 'Error 56' Message [Updated]
iOS 9.3.2 is causing problems for some 9.7-inch iPad Pro owners, with multiple MacRumors readers and Twitter users reporting issues shortly after installing the update over the air. Affected users are seeing an "Error 56" message that instructs them to plug their devices into iTunes.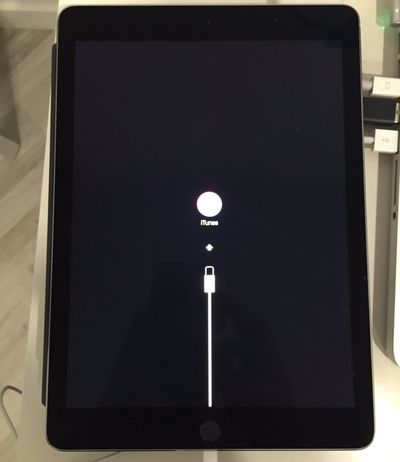 An iPad Pro bricked after installing iOS 9.3.2. Image via Twitter.
While not all 9.7-inch iPad Pro users have reported problems, there have been a number of reports on the
MacRumors
forums and on social networks, suggesting the problem is widespread. Attempting to restore through iTunes doesn't appear to
resolve
the issue. From
MacRumors
user NewtypeCJ:
Mine is bricked. Says it needs to be plugged into iTunes, won't restore or update, just a big loop. Fantastic. :/
According to Apple's error code support document, error 56 is a hardware issue. The document recommends installing the latest version of iTunes, checking for issues with third-party security software, and attempting a restore twice. Apple recommends customers who are still seeing the error message contact Apple support.
With a number of users affected by the bricking issue, Apple will likely need to release an updated version of iOS 9.3.2 that solves the problem.
Update May 17, 10:47 PM: Apple has issued a statement to iMore's Rene Ritchie, simply stating the company is "looking into a small number of reports" regarding this issue.
We're looking into a small number of reports that some iPad units are receiving an error when updating the software. Those unable to restore their device through iTunes should contact Apple support.
No cause or specific solution has apparently been determined.