Taylor Swift Dances Like No One's Watching in Newest Apple Music Ad
Taylor Swift this morning tweeted out a new ad for Apple Music, this time showcasing a playlist called "Friday Night Rocks!" recommended to the singer within the For You tab of the music streaming service.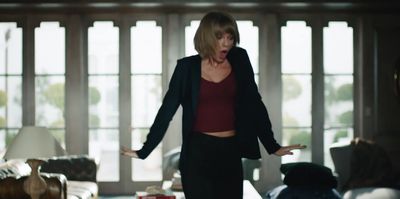 The new commercial plays out in a way similar to Swift's previous ad, which saw her lip syncing to Jimmy Eat World as she prepared for a night out. This time, however, she dances around her living room alone to the tune of The Darkness' "I Believe In A Thing Called Love."
After the last ad, Apple Music head of content Larry Jackson
confirmed
that the company had created a series of commercials with Swift, and would continue a steady rollout of them, akin to the release of singles on a record.
Previous Coverage: Apple Music is 'Distractingly Good' for Taylor Swift in New Ad