Apple Increases iPhone SE Orders Amid Growing Sales Pressures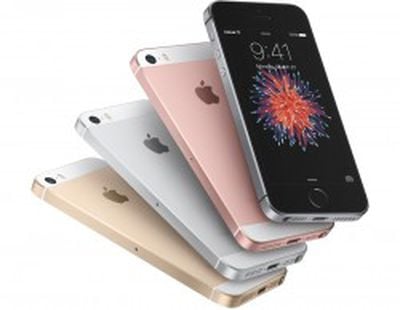 In line with Apple CEO Tim Cook's recent comments about "very strong" iPhone SE demand exceeding supply, the company has reportedly increased orders for the low-priced 4-inch smartphone in the second quarter of 2016.
DigiTimes claims that the second-quarter outlook for iPhone SE-related chip orders has been revised to more than 5 million units, up from 3.5-4 million, and the upward trend is expected to continue through the third quarter.
In a related report, the Taiwanese website notes that Apple has conversely lowered orders for the iPhone 6s and iPhone 6s Plus due to declining sales of the flagship handsets. Last week, Apple announced its first-ever year-over-year decline in iPhone sales, which dropped to 51.2 million from 61.2 million in the year-ago quarter, and provided third quarter guidance that suggests the decline will continue.
While the lower-priced iPhone SE could help Apple combat its overall decline in smartphone sales, Apple analyst Neil Cybart of Above Avalon notes that the device has a lower average selling price (ASP) and smaller profit margins. Those pressures, alongside other warning signs, leads him to believe that Apple "has a significant iPhone growth problem on its hands" right now.
When looking at all of these iPhone warning signs, it is becoming clear that Apple has a significant iPhone growth problem on its hands. The combination of a slowing iPhone upgrade rate and declining number of growth catalysts for expanding the iPhone's addressable market will make it very difficult for management to report unit sales growth going forward given its current strategy. In addition, the iPhone SE highlights how any strategy to fix some of these issues will likely end up jeopardizing iPhone ASP and margin trends.
One of Cybart's warning signs is that "India is not the next China," despite being positioned as one of the next big growth markets for iPhone. India has reportedly rejected Apple's request to import and sell refurbished iPhones in the country, following a similar proposal rejected in 2015, and its regular-priced iPhones are too expensive to attract significant market share in the region.
Nevertheless, the analyst ensures that the iPhone business is "not imploding," citing industry-leading customer satisfaction rates and loyalty trends. He believes that Apple can pull through this declining iPhone environment with a strategy that involves ditching the "S" model nomenclature, focusing on features that customers truly want, and recognizing the iPhone SE's effect on its broader smartphone lineup.