iPhone SE Sales Forecasted as 'Lackluster' Over First Weekend
While it appears that Apple has elected not to share first weekend sales numbers for the iPhone SE, as it has done in the past for some flagship models, multiple analysts have forecasted that sales of the new 4-inch smartphone were "lackluster" during its first three to four days of availability.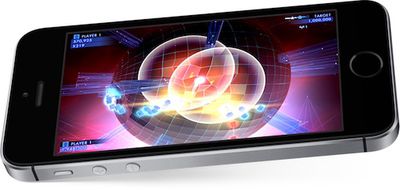 In a research note issued today, KGI Securities analyst Ming-Chi Kuo questioned last week's CNBC report claiming that iPhone SE orders topped 3.4 million in China, and added that demand for the iPhone SE "has been significantly lower than that of past new models" since launching on March 31.
Lackluster iPhone SE demand supports our view. Although there exists a market survey that indicates iPhone SE preorders top 3.4mn units in China, we couldn't find more evidence to support this. However, judging by the delivery time for iPhone SE preorders, we believe initial demand for the iPhone SE following the announcement has been significantly lower than that of past new models. We believe this is due in part to lackluster demand for smaller-size smartphones and, more importantly, that the product itself offers no significant upgrades to form factor or hardware specs.
Mobile analytics firm Localytics echoed Kuo, claiming that iPhone SE adoption was "lackluster" following the device's launch. According to the firm's research, the iPhone SE "managed to grab only 0.1% of the iPhone market" over its first weekend of sales, which marked lower adoption than the iPhone 5s and all of the "6" models.


Apple launched the iPhone SE last Thursday on the same day as Tesla began accepting reservations for its lower-cost Model 3, and consumer excitement was unsurprisingly geared towards the highly-anticipated electric vehicle. In fact, many Tesla locations in the U.S. and Europe had longer lineups than nearby Apple retail stores.
Kuo forecasted that overall iPhone shipments will likely fall below 200 million units in 2016, indicating that the iPhone SE will not be enough for Apple to overcome "peak iPhone" until at least next year.
We forecast 1H16 and 2H16 iPhone shipments of 85-95mn units and 105-115mn units, respectively, implying full-year shipments of 190-210mn units (vs. 232mn in 2015), below market consensus of 210-230mn units.

In light of market feedback for iPhone 6s, 6s Plus and SE, we believe growth on replacement demand for larger display is slowing. We are therefore conservative about shipments of current iPhone models in 1Q-3Q16.
Nevertheless, considering that the iPhone SE is effectively an upgraded iPhone 5s, and based on a design first introduced in 2012, it is largely unsurprising that demand among early adopters may be lower than usual. Apple's flagship iPhone 7 series is also due in September, which many customers are likely holding out for.
The success of the iPhone SE in emerging markets such as China, India, and Pakistan is likely what Apple is more concerned about. The smartphone's lower starting price should help get the device in the hands of consumers in markets where premium smartphones are out of reach for some due to socioeconomic factors.
In those markets, there is at least anecdotal evidence to suggest that the iPhone SE may be off to a good start.