Apple could be ready to move into its new 76,000-square-foot leased office space in San Francisco by late summer 2016, according to Reuters. The new office, located at 235 2nd Street in the city's expensive South of Market neighborhood, will reportedly have enough space for about 500 workers upon completion.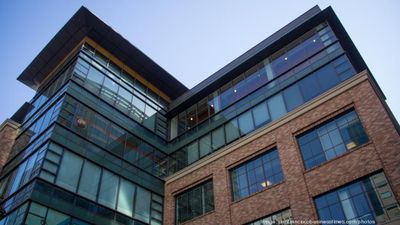 Apple currently has offices throughout the South Bay suburbs, including Cupertino, Sunnyvale, Santa Clara, and North San Jose, but some employees face an hour-plus commute along the heavily-trafficked Highway 101. Apple's new San Francisco office could help it recruit key employees who are reluctant to work outside of the city.
The iPhone maker's modest expansion into San Francisco follows several other tech companies and startups, including Google, Uber, and Yelp, and its new office will appeal to young workers that prefer the city's nightlife, public transportation, and overall lifestyle. Apple will share space with CBS Interactive, the main tenant.
Apple co-founder Steve Jobs advocated for a centralized campus that is "within walking distance of everyone," but increasing competition, lack of available office space in the South Bay area, and acquisitions like Beats and Topsy are likely driving forces behind its expansion beyond Silicon Valley.
"Apple's attitude has always been that you have the privilege of working for Apple, and if you don't want to do it, there's someone around the corner who does," said Matt MacInnis, a former Apple employee who worked on the company's education business and is now CEO of Inkling, an enterprise technology company.

Now, MacInnis said, "they have to compete."
Nevertheless, the majority of Apple's workforce will remain based in Cupertino. The company's spaceship-like Campus 2 project is scheduled to be completed in late 2016, and the 176-acre property will house some 13,000 employees. Apple previously said that it had more than 25,000 employees in the Santa Clara Valley.