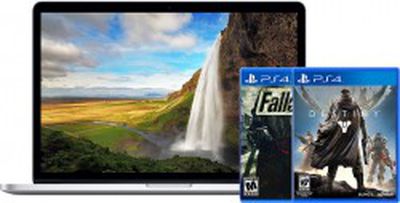 Sony has announced that its forthcoming Remote Play app for streaming PlayStation 4 games on Mac or Windows PC will be available "soon." PlayStation 4's latest 3.50 system software update launches in beta tomorrow, but Sony says the Remote Play functionality will not be available in the beta.
Last November, Sony executive Shuhei Yoshida tweeted that it is working on an official Remote Play app for Mac and PC, enabling users to stream and play PS4 games on desktops and notebooks. Physically owning a PS4 will still be required to stream games.
Remote Play is currently limited to various Sony devices, including the PlayStation Vita, PlayStation TV and newer Xperia-branded smartphones and tablets. All new PS4 games must be compatible with Remote Play, except for games that use peripherals such as PlayStation Move.