Tim Cook on Revealing Apple's Car Plans: 'Yeah, I'm Probably Not Going to Do That'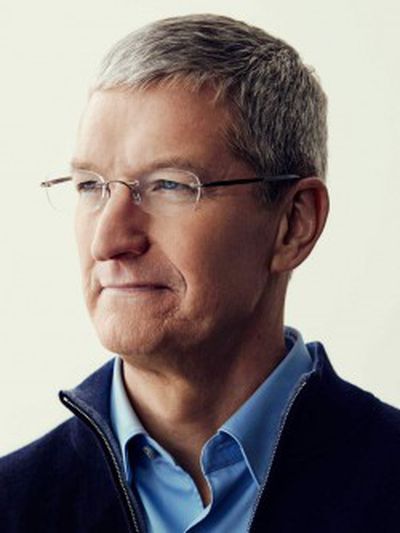 Apple CEO Tim Cook discussed a range of topics in an interview with Fortune posted online today. Although Cook skirted the topic of the Apple Car, eventually Fortune brought up the recent hiring of automobile industry people by Apple, and asked Cook to put the rumors to rest once and for all.

Yeah, I'm probably not going to do that. The great thing about being here is we're curious people. We explore technologies, and we explore products.

And we're always thinking about ways that Apple can make great products that people love, that help them in some way. And we don't go into very many categories, as you know. We edit very much. We talk about a lot of things and do fewer. We debate many things and do a lot fewer.
According to Cook, the addition of people from the automotive industry isn't a confirmation of the Apple Car, but simply a way for Apple to "explore things with teams of people." Once an idea gets past that stage, and the company begins "spending large amounts of money," that's when Cook and the team are "committed" to seeing the project through to the end. Although he doesn't directly confirm it, the suggestion hints that Apple's potential smart car is in the exploratory phase.

Part of exploring technologies and picking the right one is becoming so familiar with it you can see ways that it can be used. And for us, we've never been about being first. We've been about being best. So we explore many different things, many different technologies. And at first we might not know what product it might wind up in. And then later we'll see that that really cool technology enables maybe things that we're doing today to take on something bigger, maybe something new. But once we start spending gobs of money—like when we start spending on tooling and things like that—we're committed.
Cook also touched on the topic of Apple occupying an era of "peak iPhone," thanks to a Q1 2016 fiscal quarter that saw iPhone sales remain largely "flat" from the same time last year (74.8 million iPhones in 2016 compared to 74.5 million in 2015). Cook said that he and Apple attempt to ignore such chatter and focus on the tenets of customer satisfaction and product quality, believing that "over time," he's sure "that everything else will catch up."
The Apple CEO ended with hinting that the company's newest headquarters will open in "early 2017," although a specific date has yet to be set. The name of the new campus is still up in the air as well, but Cook said that it will in some way pay homage to Steve Jobs and that Apple is "working with Laurene [Powell Jobs, Steve's widow] and the family" on specifically deciding which direction to take with honoring the late CEO.
Check out Fortune's full Q&A with Tim Cook here.