Apple Pay Now Available in China Through Partnership With UnionPay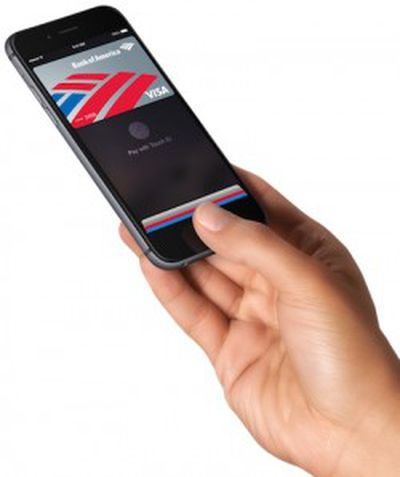 It's now February 18 in China, and as was rumored earlier this week, the country is now the fifth location where Apple Pay is officially available. Implemented through a partnership with UnionPay, China's state-run interbank network, Apple Pay in China can be used by iPhone, iPad, and Apple Watch owners with an eligible China UnionPay debit or credit card.
"We think China could be our largest Apple Pay market," Apple's vice president of Apple Pay, Jennifer Bailey, told Reuters. China is Apple's second largest market when it comes to revenue after the americas and it has become an increasingly important area of growth for Apple. The company has inked deals with 19 of the biggest lenders in China, which will see 80 percent of credit and debit cards in China eligible for use with Apple Pay.
In retail locations in China, Apple Pay is available on the iPhone 6 and later and the Apple Watch at any location that has a UnionPay-compatible point-of-sale system. Within apps, Apple Pay purchases can be made using an iPhone or iPad that supports NFC, which includes the iPhone 6 and later and the iPad Air 2, iPad mini 3, iPad mini 4, and iPad Pro.
Apple initially announced its intention to launch Apple Pay in China in December of 2015, with plans to make the service available in early 2016 following the "relevant tests and certification" required by Chinese regulators. The first signs of Apple Pay in the country came in January, with several UnionPay users demonstrating Apple Pay in stores and in apps on YouTube, and the official launch followed today.
Apple Pay is also available in the United States, the UK, Canada, and Australia, with plans to extend it to Hong Kong, Singapore, and Spain later in the year. In Canada, Australia, Hong Kong, Singapore, and Spain, Apple Pay is available or being made available through a partnership with American Express.
Apple Pay availability has grown steadily in the United States since its October 2014 debut, and the service is now accepted at more than two million retail locations across the country.