FCC Proposal Aims to Make Subscription TV Available on Any Set-Top Box
United States Federal Communications Commission chairman Tom Wheeler introduced a proposal [PDF] this afternoon that would de-couple cable subscriptions from cable set-top boxes. Under the proposal, cable and satellite subscribers would be able to access and watch cable content on any set-top box of their choosing, including the Apple TV, rather than being limited to the set-top box provided by the cable company.
While allowing customers to access the full content provided with a cable subscription through the Apple TV is not quite the cord-cutting solution Apple has been aiming for, it is a step towards a more open relationship between technology companies and cable companies. Such a system would not give Apple control over content, but it would allow Apple to build an interface for that content.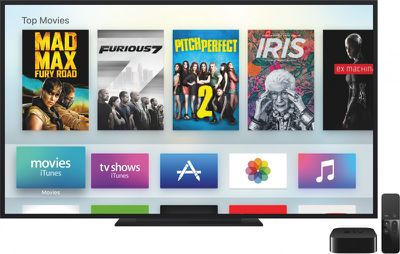 The new rules would create a framework for providing device manufacturers, software developers and others the information they need to introduce innovative new technologies, while at the same time maintaining strong security, copyright and consumer protections. Nothing in this proposal changes a company's ability to package and price its programming to its subscribers, or requires consumers to purchase new boxes.
As The Verge points out, the FCC faces a tough battle attempting to get this proposal passed and implemented due to resistance from cable companies who want to have control over content and how and where it's displayed.
A similar plan for the CableCard, which allows companies like TIVO to offer cable content, has largely failed because of its complexity and because many cable providers refused to make the process simple enough to be widely adopted. Cable companies are against the proposal because of the loss of control and the loss of the revenue from rented cable set-top boxes, and more than 40 telecommunications groups have already formed a coalition to oppose the FCC's plan.
Cable companies argue it would give technology companies unfair access to customer data and potentially disrupt deals that have been established for channel positioning, giving some programmers better spots in the lineup for higher payments.
Having continually failed to reach deals with content providers and cable companies, Apple has settled on focusing on its tvOS operating system and the App Store available on the fourth-generation Apple TV. The tvOS App Store model allows for cable companies to create apps and deliver cable content to consumers on the Apple TV, but it's a fragmented system that's less than ideal because it still doesn't give Apple full control over the interface. The FCC's proposal has the potential to greatly improve the cable watching experience on the Apple TV, at least for cable subscribers.