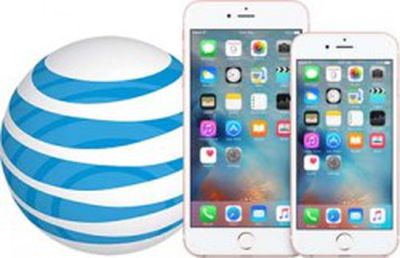 AT&T today announced the first new unlimited data plan possibility for its customers since the company removed the option over five years ago. Officially starting tomorrow, AT&T users who already have or decide to add AT&T DIRECTV or AT&T U-Verse onto their plan can choose to opt-in to an Unlimited Plan, "offering customers more data to use for watching video, playing games and surfing the web on their mobile devices."

"Our new unlimited plan is our best offer yet. It's the perfect reward for our valued customers who like to take advantage of our integrated offers of TV and wireless services," said Ralph de la Vega, CEO of AT&T Mobile and Business Solutions. "Video traffic continues to grow on our network as fast as ever because people enjoy viewing their favorite video content on their favorite devices."
As it does for current grandfathered customers, the new Unlimited Plan offers unlimited data, talk, and text to its users instead of a month-by-month data allotment. The pricing for the plan begins at $100 per month for the first smartphone, with additional devices costing $40 per month, although the fourth phone can be added at no additional cost. The company noted that today's announcement is the "first of many integrated video and mobility offers" coming to AT&T customers in 2016.
AT&T also noted that DIRECTV and U-Verse customers who don't yet have an AT&T wireless subscription can get $500 in credit when beginning the new Unlimited Plan, with one of the company's eligible trade-ins that would go towards the purchase of a new phone on AT&T Next. The alternative is also an option, with AT&T wireless subscribers able to add a new TV package starting at $19.99 per month for a full year after signing a 24-month agreement.
Read More: AT&T to Raise Price of Grandfathered Unlimited Plans From $30 to $35