Apple CEO Tim Cook Earned $10.3M in Fiscal 2015, Up From $9.2M in 2014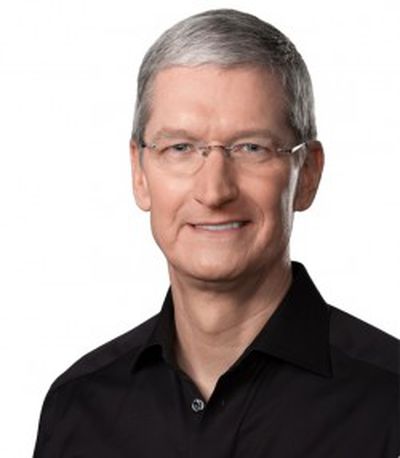 Apple CEO Tim Cook's compensation for fiscal 2015 was $10,281,327, according to a newly released SEC filing. That breaks down to a salary of $2 million, non-equity incentive compensation of $8 million, and other compensation of $280k. Cook earned approximately $1 million more than he did in fiscal 2014, when he brought in $9.2 million.
Last year, with stock awards and hiring bonuses, Apple retail chief Angela Ahrendts earned $73 million, but in 2015, her compensation was $25.8 million, in line with other Apple executives, all of whom received $20 million in stock awards and $4 million in non-equity incentive compensation in addition to their $1 million salaries.
Senior executives Bruce Sewell, Dan Riccio, Eddy Cue, and Luca Maestri all earned more than $25 million in 2015, numbers that do not include restricted stock units that vested in 2015. Over the course of the year, Tim Cook received 560,000 shares of stock worth over $57 million, Angela Ahrendts received 391,634 shares worth $50 million. Eddy Cue, Dan Riccio, Bruce Sewell, and Luca Maestri also had shares worth between $11 million and $38 million vest.


Under the guidance of Tim Cook, Apple had another record year, generating $233.7 billion in sales, an increase of 28 percent over 2014 and a new high for the company. Earnings per diluted share were at $9.22, up 43 percent from 2014. According to its October forecast, Apple expects to continue its record earnings streak into 2016, with projected revenue between $75.5 and $77.5 billion for the first quarter of 2016.
Apple will announce its earnings for the first fiscal quarter of 2015 on Tuesday, January 26. MacRumors will provide live coverage of both the earnings release and the conference call.