'iPhone 7' Waterproof Rumors Persist Amid Claims of Hidden Antenna Bands
Catcher Technology will remain the largest chassis supplier for the upcoming line of next-generation iPhones, tentatively referred to as the "iPhone 7," according to the China-based Commercial Times (via DigiTimes). Sources noted that Catcher's non-Apple clients, representing about 40 percent of its overall sales, will keep it going until the majority of its output begins with the manufacturing of the iPhone 7 later in 2016. In total, Catcher Technology's manufacturing supply is estimated to account for 30 to 35 percent of the shipment numbers for the iPhone 7.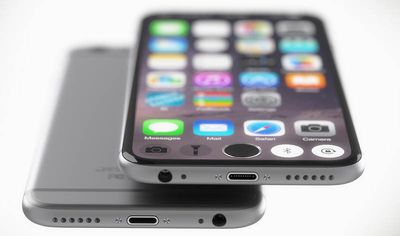 The report also mentioned the continuing rumor that the iPhone 7 may be a completely waterproof device, building on the recent momentum that the iPhone 6s and iPhone 6s Plus had this year that showed improved water resistance. The Commercial Times also spoke of "new compound materials" that would be put in place to form a discreet housing for the iPhone 7's antenna, suggesting the possible removal of the bands from the back of the current iPhone generation.
As a non S-generation year, the iPhone 7 is expected to be a big step-up from the iPhone 6s and 6s Plus, in terms of design and functionality, when it launches next year. Besides a waterproof design and now the possibility of a hidden antenna band, another rumor suggested Apple could be phasing out the 3.5mm headphone jack for an all-in-one Lightning connector port.