Apple Gifts Retail Employees With UrBeats Earphones for the Holidays
Each December, Apple provides its employees with a special holiday gift to thank them for their contributions to the company and to celebrate the holiday season.
Employees have begun receiving their 2015 holiday gift from Apple, which consists of a set of black and red urBeats earphones from the Beats by Dr. Dre product lineup. Employees were not able to pick a color for their gifted earphones, but the packaging does have special wording: "Thank You 2015."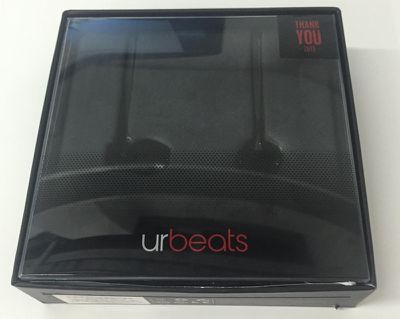 Apple's black and red urBeats headphones have a retail value of $99.95 and are being distributed to all of its employees around the world.
Last year, Apple employees received a custom Apple-branded Incase backpack, and in the years before that, employees have been gifted things like blankets, water bottles, hoodies, free apps, discounted iTunes gift cards, and more.