Apple Announces 2015 'Hour of Code' Workshops for Students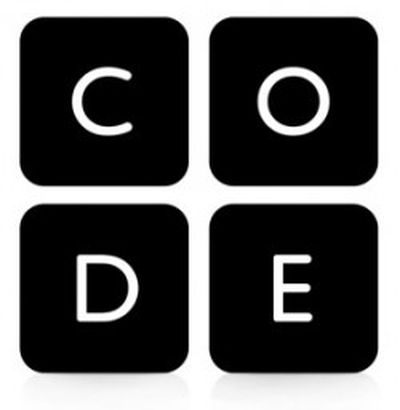 Apple has announced that it will once again be participating in "Hour of Code" this Computer Science Education Week on December 7-13, hosting free workshops and special events for kids ages six and up at Apple Retail Stores throughout the U.S. and around the world.
Apple will be hosting an "Hour of Code" free one-hour introduction to the basics of computer programming on December 10, supporting Code.org's initiative for the third consecutive year. Additional "Hour of Code" partners include Amazon, Facebook, Google, Microsoft and many others.
Apple has also featured six global special events to be hosted by Code.org co-founder Hadi Partovi, and other developers and organizations, in Brussels, Chicago, New York City, Tokyo, San Francisco and Sydney. Each will have a focus on app development or computer science education.

Hadi Partovi, Code.org
Apple Store, SoHo, New York
Monday, December 7, 6:00 p.m.
Join Hadi Partovi, cofounder and CEO of Code.org, as he discusses the need for computer science education across the world. Learn about the journey of Code.org and how it's helped over 100 million students through initiatives like the Hour of Code campaign.
Koji Sugiyama, LoiLo Inc.
Apple Store, Ginza, Tokyo
Monday, December 7, 7:00 p.m.
Koji Sugiyama is CEO of LoiLo Inc., a company that creates intuitive educational apps for kids. Hear him share his passion for developing apps that enable children to express themselves, and learn how LoiLo is innovating in the world of education.
Grant Hosford, codeSpark
Apple Store, San Francisco
Tuesday, December 8, 4:00 p.m.
Cofounder and CEO Grant Hosford shares how his young daughters inspired codeSpark's award-winning game, The Foos. Kids and parents will get involved as well by solving coding puzzles, making their own games, and learning the "ABCs of computer science."

Andy Sum, Crossy Road
Apple Store, Sydney
Wednesday, December 9, 5:00 p.m.
Why did the chicken cross the road? Find out the answer to this and other secrets as developer Andy Sum walks through the universe of Crossy Road. Join a multiplayer station to compete with friends, unlock your favorite characters, and even challenge Andy himself.
Jacqueline Rossi, J's Flashcards
Apple Store, Brussels
Wednesday, December 9, 5:00 p.m.
Teenage entrepreneur Jacqueline Rossi created J's Flashcards to help her fellow students build and master their vocabulary. Join her as she discusses the development of this educational app and how it can prepare you for standardized testing.
Danny Yaroslavski, Lightbot
Apple Store, Lincoln Park, Chicago
Saturday, December 12, 11:00 a.m.
Join Danny Yaroslavski, founder and CEO of Lightbot, as he shares how kids of all ages can learn the fundamentals of coding. He'll discuss what got him started in the world of programming and showcase Lightbot's puzzle games, which you can try out for yourself.
"Hour of Code" is an initiative sponsored by non-profit website Code.org, which hosts a variety of tools for learning and teaching programming. Each year, the site hosts a global movement aimed at reaching millions of students through a free workshop that teaches basic programming techniques.
Registration is now open for the workshops and special events on Apple's website.