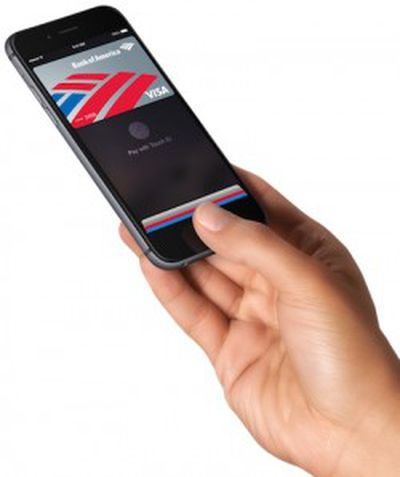 Apple and China UnionPay have reportedly reached a deal to bring Apple's NFC payment service, Apple Pay, to the country. The preliminary agreement between the two companies would see Apple introduce Apple Pay through UnionPay's point-of-sales network, according to "people familiar with the matter" who spoke with Bloomberg.

Details of the agreement are yet to be finalized, pending feedback from banks that issue cards, said the people, asking not to be identified as the matter is private. Shanghai-based UnionPay, the nation's largest payment and clearing network, aims to introduce Apple Pay as soon as next year, one of the people said.
The sources point to Apple Pay assisting in fending off UnionPay's closest rivals in the Chinese mobile payments market, including Alibaba Group and Tencent. Terms of the deal would bring Apple Pay to more than 5 million NFC-enabled point-of-sale machines in China.
Bloomberg's sources still state that the two companies have yet to sign agreements on the deal with participating banks within the country, suggesting local banks' fear high fee charges tied with the service and a low adoption rate. Yesterday, The Wall Street Journal reported that Apple has already reached deals with China's big four state-run banks and plans to launch Apple Pay in February 2016.