The much-anticipated Plex app for the Apple TV is available for download on the new set-top box as of today, allowing users to stream content from their computers to the Apple TV using the Plex Media Server software. First
announced in September
, the official Plex app was still in review when the new Apple TV launched last Friday, but it's now been approved.
For those unfamiliar with Plex, it's a media server and personal library for content like TV shows, movies, and music. It's designed to organize personal media collections, allowing videos and music to be streamed to TVs and other devices, locally and remotely.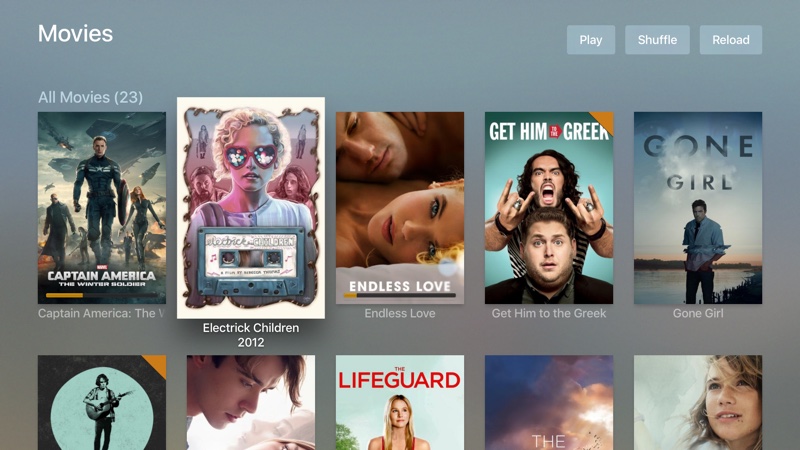 Plex on the new Apple TV has a gorgeous interface that makes it easy to see all of your media content at a glance. Plex adds artwork for movies, TV shows, and music, plus it includes information like cast members, plot summaries, and Rotten Tomatoes ratings.
Plex has long been available on set-top devices like the Chromcast and the Fire TV, and it's popular with jailbreakers, but it has not previously been available on older versions of the Apple TV in an official capacity.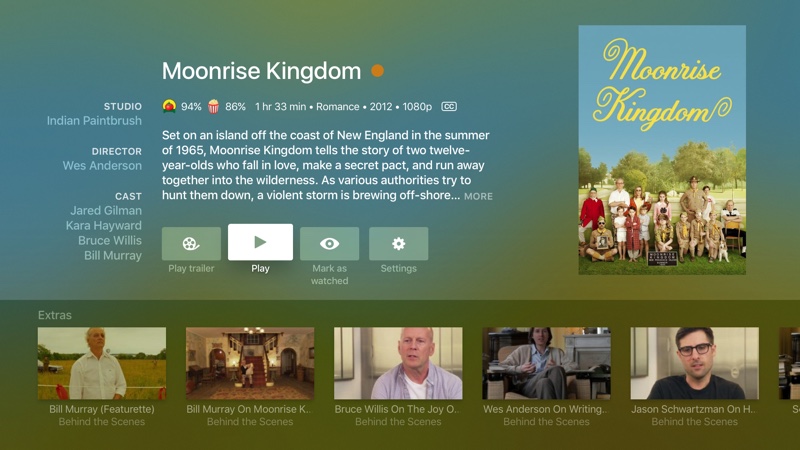 The
Plex app
for the Apple TV can be downloaded from the tvOS App Store. The app is free to download, and unlike the iOS version does not require a $4.99 in-app purchase or Plex Pass subscription to unlock functionality. Apple TV and iOS App Store apps are universal, so if you've already downloaded the app for iOS, it can be found in the Purchases section of the tvOS App Store. [
Direct Link
]