The Pure Group today announced that its Pure Fitness gym located at Knightsbridge, a four-storey luxury shopping center in Singapore, will be closing on December 15, 2015 to make space for the first Apple Store in the country opening late 2016, per Tech in Asia and multiple Singaporean news outlets.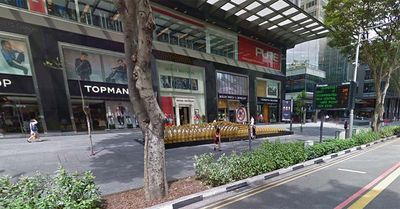 Pure Fitness is located at 270 Orchard Road in Singapore (Google Maps)
Pure Fitness will reportedly be one of several tenants relocating to allow for the upcoming Apple Store at 270 Orchard Road, an upscale area in the city center. The gym sent customers a similar notice that confirms it "will be handing back space to the landlord to make way for the opening of Singapore's first Apple store later in 2016."


Apple does not have an official retail presence in Singapore, a large city-state and country south of Malaysia in Southeast Asia, but the Apple Online Store and dozens of Apple Authorized Resellers operate in the region. The closest physical Apple Stores are located several hours away in Australia and Hong Kong.