iPad Tops Holiday Technology Wish List, Apple Watch Ranks 12th
In a new nationwide study conducted by retailer Best Buy, the top gadgets and products planned to be gifted and asked for this holiday season were detailed in a "Top 15 Tech Gifts for 2015" list. Apple's iPad (with no specific preference given to the Air or Mini line) came out on top, with the Bose QuietComfort Noise Cancelling Headphones, MacBook, and smart HD TVs rounding out the top five spots.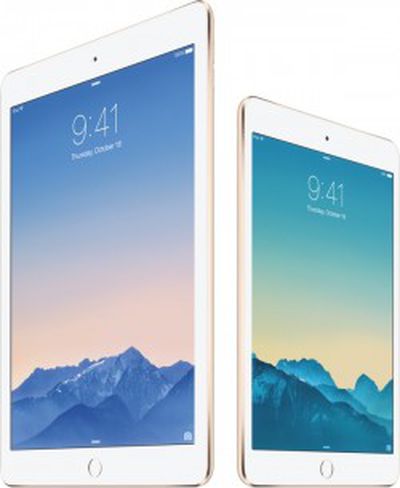 1. iPad
2. Bose QuietComfort 25 Noise Cancelling Headphones
3. MacBook
4. Samsung 48" Smart 4K Ultra HD TV
5. Sharp 43" Smart HDTV with Roku
6. Microsoft Surface
7. Bose SoundLink Mini Bluetooth Speaker II
8. Fitbit Charge HR Heart Rate and Activity Tracker
9. Samsung Galaxy Tab S2
10. Dyson V6 Absolute Bagless Cordless Vacuum
11. Vizio 43" Smart 4K Ultra HD TV
12. Apple Watch
13. SONOS PLAY:1 Wireless Speaker
14. iRobot Roomba Vacuum Cleaning Robot
15. GoPro HERO4 Action Camera
Apple's products account for three of the top 15 gifts this year, with the newest device -- the Apple Watch -- also ranking the lowest of the company's devices in the twelfth spot, four places below the Fitbit Charge activity tracker. Unsurprisingly, Best Buy's study also found that those aged 18-34 placed consumer electronics highest on their wish lists, prioritizing technology over other categories like clothing, books, and jewelry.
The report also found that men are both more likely than women to want tech-related gifts for the holidays are be the ones who gift consumer electronics to friends and family more frequently. Self-gifting was also factored into the survey thanks to the highly discounted nature of holiday shopping, with 19 percent of those interested in Apple's iPad planning on buying it for themselves during the gift-giving season. Similarly, 15 percent of those who chose the MacBook said it would be a present for themselves.