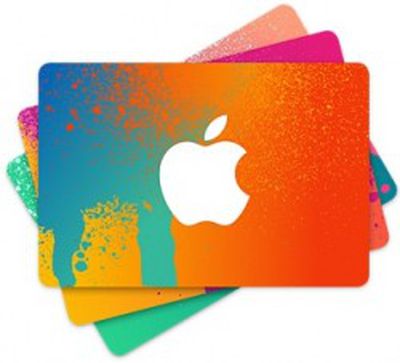 Ruben Profit, a 24-year-old employee at an Apple Store in New York's Queens Center Mall, has been charged with grand larceny and faces up to fifteen years in prison for an illegal scheme he ran while using his privileges as an Apple retail employee (via NBC).
Profit used re-coded Visa and American Express debit, credit, or gift cards to purchase numerous Apple gift cards, which he would then sell to other individuals at highly discounted prices.

Profit told police that he was paid $200 for each $2,000 Apple gift card he provided to another individual, according to prosecutors. Profit faces up to 15 years in prison if convicted. He was arraigned Friday and is being held on $20,000 bail.
The 24-year-old began working with the company in December of 2013, but transferred to the Queens location when it opened its doors this past July. He began purchasing the gift cards soon after -- the total coming in at $997,000 -- with receipts dating his purchases between August and October of 2015. When arrested, Profit was said to be in possession of 51 of the re-coded Visa and American Express cards, along with seven Apple gift cards with $2,000 on each.