Tim Cook Announces New Restricted Stock Unit Program for All Apple Employees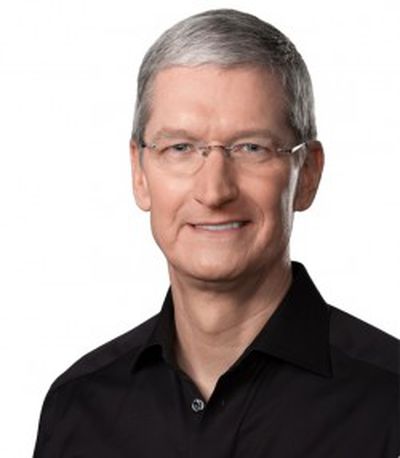 Apple CEO Tim Cook today informed employees of a new stock incentive program, which will see Apple making all of its employees eligible to earn Restricted Stock Units (RSUs).
RSUs are normally only given to top Apple management and people from the product teams to retain talent over several years, but now other employees, including those in retail and on the AppleCare teams, will also be eligible to receive stock grants.
Tim Cook announced the new program in an email (via 9to5Mac) that was sent out to employees this morning.
This year, I'm excited to let you know that the Executive Team has created a new program for stock ownership through RSU grants. It's designed to reach employees who were not previously eligible, including many in our amazing retail and AppleCare teams.

This new program extends eligibility to everyone not covered by other RSU programs, effectively making everyone who works at Apple eligible for an RSU grant. This is an unusual step, and very special -- just like our team.

Please check HRWeb for details on this new program.

At Apple, our most important resource -- our soul -- is our people. Along with our many progressive benefit plans, this is another way for us to say thanks. On behalf of the Executive Team, I'd like to thank you for your many contributions to Apple. Working with all of you is the privilege of a lifetime.
Apple has long had an Employee Stock Purchase Plan (ESPP) that allows employees to acquire Apple stock at a discount, but Restricted Stock Units are given as a form of compensation and do not require employees to purchase the stock. Restricted Stock Units typically vest over a period of many years, providing motivation for employees to stay at the company.
Apple CEO Tim Cook, for example, will receive a total of 1,000,000 shares of Apple stock should he stay with the company until 2021 so long as Apple performs well. Cook will earn 100,000 RSUs in August 2016, 100,000 in August 2021, and an additional 800,000 RSUs divided over 10 years so long as Apple's total shareholder return is in the top third of companies in the S&P 500.
With the ability to earn RSUs for staying on at Apple, employees may be motivated to stick with the company until those Restricted Stock Units vest. According to Apple employees that spoke to 9to5Mac, Apple has already started distributing RSU awards to employees in grants ranging from $1000 to $2000 worth of shares.