iPhone 6s and 6s Plus sales will expand to several additional countries on October 23 as part of a fourth wave launch, with the device becoming available in Serbia, Moldova, Belarus, Ukraine, and Guam.
There are no Apple retail locations in those countries, but various Apple Reseller Stores and carriers will begin offering the two new iPhones on that date.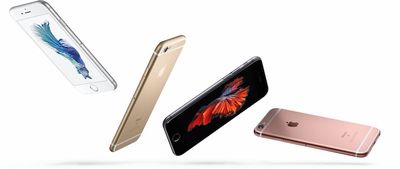 Starting tomorrow, iPhone 6s and 6s Plus sales are expanding to more than 40 additional countries around the world. Currently, the devices are only available in first wave launch countries that include Australia, Canada, China, France, Germany, Hong Kong, Japan, New Zealand, Puerto Rico, Singapore, the UK, and the United States.
Launches in various countries will happen on the following dates:
October 9: Andorra, Austria, Belgium, Bosnia, Bulgaria, Croatia, Czech Republic, Denmark, Estonia, Finland, Greece, Greenland, Hungary, Iceland, Ireland, Isle of Man, Italy, Latvia, Liechtenstein, Lithuania, Luxembourg, Maldives, Mexico, Monaco, Netherlands, Norway, Poland, Portugal, Romania, Russia, Slovakia, Slovenia, Spain, Sweden, Switzerland, and Taiwan
October 10: Bahrain, Jordan, Kuwait, Qatar, Saudi Arabia, and United Arab Emirates
October 16: India, Kazakhstan, Malaysia, South Africa, and Turkey
October 23: Belarus, Guam, Moldova, Serbia, and Ukraine
The iPhone 6s and 6s Plus will continue to expand to additional countries throughout 2015, as Apple has said it plans to make the two devices available in more than 130 countries by the end of the year.
Update: According to Apple's site, the iPhone 6s and 6s Plus will also be launching in Israel on October 15, Macedonia, Malta, and Montenegro on October 16, and South Korea on October 23.