Barclays Planning to Launch Apple Pay Support in UK in Early 2016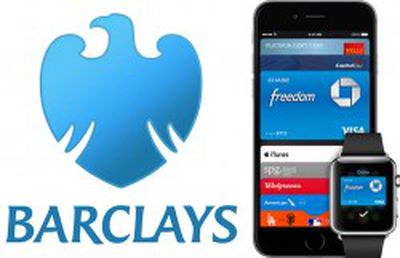 Apple Pay launched in the United Kingdom in July at more than 250,000 locations across England, Scotland, Wales and Northern Ireland, but Barclays remains notably absent from the group of banks supporting the mobile payments service.
Nevertheless, Barclays remains committed to supporting Apple Pay in the future. Barclays CEO of Personal and Corporate Banking Ashok Vaswani today told customer Mike Jobson by email that the bank plans to roll out Apple Pay in early 2016.
We have signed up for ApplePay and will launch it very early in the New Year. We truly value your custom and hope that you continue to bank with us particularly since we are launching this shortly.
A high-level executive at Barclays previously stated the bank anticipated "imminent" support of Apple Pay, and the bank later publicly confirmed it will support Apple Pay in the "future," but no specific launch timeframe had been provided.
Barclays is the only major financial institution of the "Big Four" banks in the U.K. that has yet to adopt Apple Pay. Participating banks include Bank of Scotland, First Direct, Halifax, HSBC, Lloyds Bank, M&S Bank, MBNA, Nationwide, NatWest, Royal Bank of Scotland, Santander and Ulster Bank.
MacRumors has contacted Barclays for comment.