Amazon to Cease Selling Apple TV, Google Chromecast Over 'Prime Video' Incompatibility
Amazon plans to stop selling some streaming video devices that compete with its Fire TV and Fire TV Stick, reports Bloomberg. It will no longer offer Google's Chromecast or Apple's Apple TV for sale in its online store.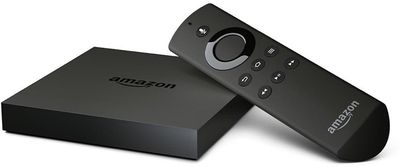 Amazon today sent an email to marketplace sellers notifying them of the upcoming change. The site plans to disallow new listings for the product and remove existing inventory on October 29. As a reason for the removal, Amazon is citing compatibility with its Prime Video streaming service, which is not available on devices from Google and Apple.
"Over the last three years, Prime Video has become an important part of Prime," Amazon said in the e-mail. "It's important that the streaming media players we sell interact well with Prime Video in order to avoid customer confusion."
Other set-top boxes and consoles, including those from Roku, Microsoft, and Playstation, do have apps that allow customers to stream Amazon Prime Video and thus won't be affected by the new ban.
For Apple customers, this means the new fourth-generation Apple TV will not be available for purchase via Amazon.com. It also suggests the device will not be gaining an Amazon video app and will continue to be incompatible with the Amazon Prime Video service.