Apple's Company Store at Infinite Loop Reopens on September 19
Apple has announced the grand reopening of its Company Store at its One Infinite Loop headquarters in Cupertino, California will take place on Saturday, September 19 at 10 AM Pacific. The store has been closed for renovations since June 15.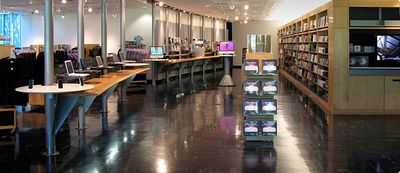 The Company Store is open to the public and sells Apple logo t-shirts, caps and accessories, but unlike traditional Apple Retail Stores it does not offer services such as the Genius Bar or sell products like Macs, iPhones or iPads.
The Company Store will be open on Monday-Friday between 10 AM - 6 PM Pacific and on Saturday between 10 AM - 4 PM Pacific.