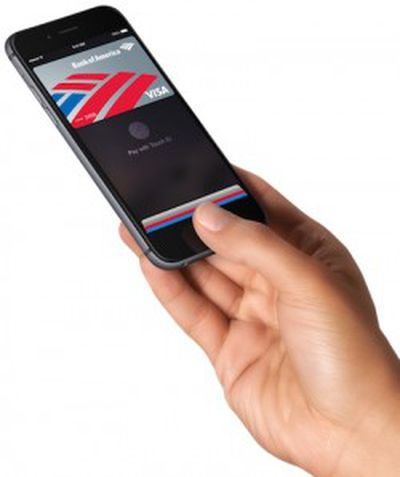 A few banks out of the United Kingdom today have announced Apple Pay support for their customers, including Lloyds Bank, Bank of Scotland, and Halifax (a division of Bank of Scotland). Lloyds had previously told its customers that Apple Pay support would be coming "very soon" back in August.
The three new banks join a growing list of UK Apple Pay participating issuers including: American Express, MBNA, Nationwide, NatWest, Royal Bank of Scotland, Santander, Ulster Bank, First Direct, and HSBC.
Still listed on the Coming Soon section of the UK Apple Pay website are M&S Bank and TSB, and although Barclays confirmed "imminent" support of Apple Pay in the UK back in July, it has yet to join in support of the service.
Apple Pay officially launched in the UK on July 13 with more than 250,000 retail locations backing the contactless payments service. In the weeks following its announcement, the service has grown its roster of supporting retail partners and financial institutions, along with expanding the upper limit for transactions on the service to £30 per transaction instead of £20.
Update: M&S Bank has begun a roll-out process of support for Apple Pay, mentioning that some customers will be able to add their M&S Bank-issued credit and debit cards into Apple Pay during the roll-out.