Apple and Cisco Team Up for iOS Enterprise 'Fast Lane'
Apple today sent out a press release announcing a new partnership with Cisco, which will see the two companies teaming up to create a "fast lane" for iOS business users through the optimization of Cisco networks for iOS devices and apps. The partnership will allow iOS devices to work more efficiently in workplaces that use Cisco technology.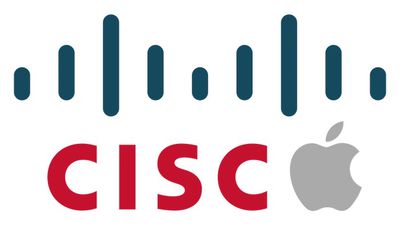 iOS is the world's best mobile platform, and nearly every Fortune 500 and Global 500 company today has put iOS at the center of their mobile strategy," said Tim Cook, Apple's CEO. "iPhone and iPad have become essential tools for the modern workforce and are changing the way work gets done. Together with Cisco, we believe we can give businesses the tools to maximize the potential of iOS and help employees become even more productive using the devices they already love."
Through the partnership, iOS devices and Cisco networks will be optimized to work together to enhance productivity for enterprise users. Apple and Cisco are aiming to make the iPhone a better business collaboration tool for use with Cisco's voice and video environments, "providing employees with a seamless experience between their iPhone and their desk phone."
Cisco will create "experiences" tailored to iOS devices across mobile, cloud applications, and collaboration tools like Cisco Spark, Cisco Telepresence, and Cisco WebEx to improve collaborative interactions and "reinvent the meeting experience.