Best Buy to Offer AppleCare and AppleCare+ Starting September 13
Best Buy will begin offering AppleCare and AppleCare+ extended warranty plans for the iPhone, iPad, Mac, Apple Watch and other eligible Apple products across its U.S. stores starting September 13, according to an internal training video obtained by MacRumors. The news was first reported by 9to5Mac.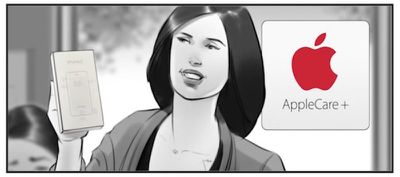 AppleCare+ purchased through Best Buy will include accidental damage coverage for the same service fees charged by Apple. Both protection plans will also cover the accessories in the box and most other products on the same transaction, such as an Apple Display or AirPort Express purchased alongside an iMac.
Customers that purchase AppleCare or AppleCare+ can receive service at Best Buy or take their product directly to Apple. Best Buy will continue to offer revamped Geek Squad warranty plans for non-Apple products, including Geek Squad Protect & Support, Protect & Support Plus, 24/7 Support and Product Replacement.
Apple is expected to announce the next-generation "iPhone 6s" and "iPhone 6s Plus" within the first two weeks of September, with in-store availability usually occurring around one week later, so AppleCare and AppleCare+ should be available at Best Buy in time for the launch of those smartphones.