Claimed 'iPhone 6s' Display Assembly Revealed in New Photos
Chinese phone repair company GeekBar has shared a series of three photos today (via Nowhereelse.fr) showing what is claimed to be a display assembly for the upcoming "iPhone 6s".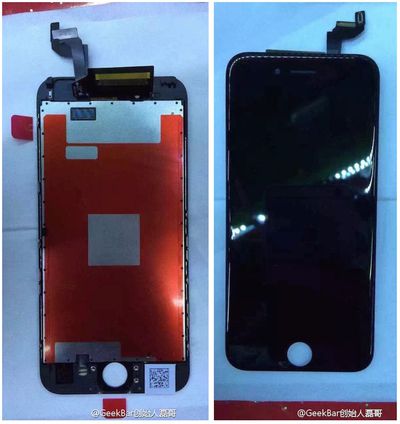 While the photos do not confirm that the device will be equipped with Force Touch sensing as has been rumored, they do appear slightly different from the corresponding parts for the iPhone 6.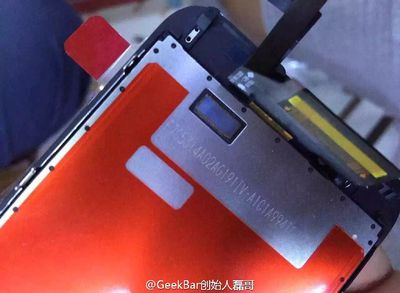 Meanwhile, M.I.C Gadget shares a few photos of what it says is a prototype version of the iPhone 6s. The device is not shown turned on and the photos themselves do not reveal any differences compared to the iPhone 6, but the source claims the device measures 7.1 mm thick, slightly thicker than the 6.9 mm iPhone 6 and matching the 7.1 mm iPhone 6 Plus.


Rumors have suggested the iPhone 6s could be slightly thicker than the iPhone 6 in order to accommodate the new Force Touch technology in the display, but the slight difference would not be easily perceptible to users and could even allow many accessories to be compatible with both generations.