GeekBar
By MacRumors Staff
GeekBar Articles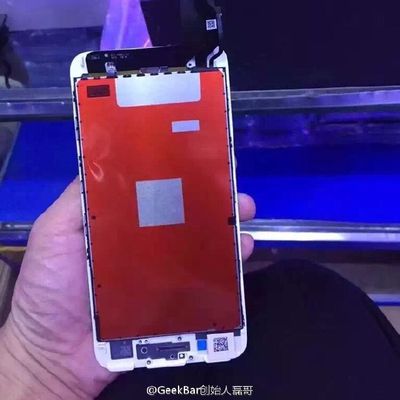 Mobile phone repair firm GeekBar continues to share photos of iPhone 7 components on its Weibo page, with the latest set showing off the display assembly for the device. One photo in particular is interesting because it includes the display assembly paired with a front panel for the device, revealing that the display is mounted upside down compared to previous iPhone models. iPhone 7 display ...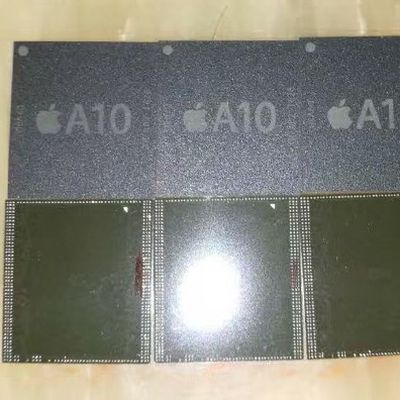 Less than one month before Apple is expected to announce the iPhone 7 and iPhone 7 Plus, Chinese repair shop GeekBar has shared the first photo of what appears to be the next-generation A10 chip destined for the smartphones on Weibo. The number of pins appears to be consistent with the A9 chip's 64-bit LPDDR4 interface. While the photo could easily be faked, the chipset is labeled with a 1628...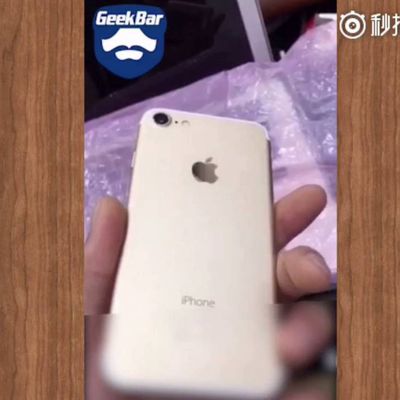 After sharing photos of the first powered on and fully functional iPhone 7 earlier, Chinese repair shop GeekBar has created a brief accompanying video that shows the smartphone's camera in action for the first time. The individual who recorded the video can be seen panning over his MacBook and other desk objects with the iPhone 7 view finder open. The smartphone appears to be running Apple's ...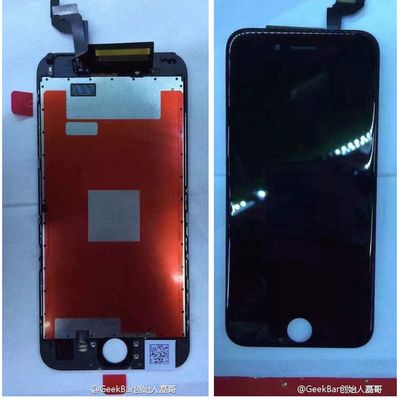 Chinese phone repair company GeekBar has shared a series of three photos today (via Nowhereelse.fr) showing what is claimed to be a display assembly for the upcoming "iPhone 6s". While the photos do not confirm that the device will be equipped with Force Touch sensing as has been rumored, they do appear slightly different from the corresponding parts for the iPhone 6. Meanwhile, M.I.C...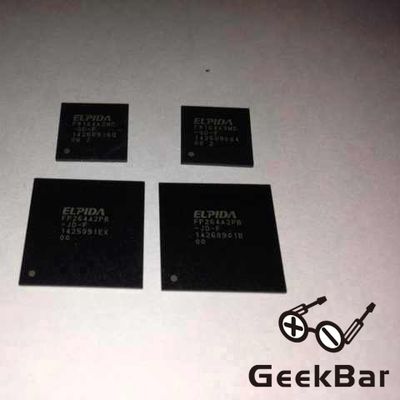 Third-party Apple service provider GeekBar has shared a picture (via Weibo, Google Translate) of what is said to be a 2 GB Elpida RAM module for the iPad Air 2. The units shown appear to be similar to the 1 GB of Elpida DDR3 SDRAM found in the first-generation iPad Air, and the photo follows a report from last month which stated that the next-generation iPad Air would receive a memory upgrade to...