iPad Mini 4 Rumored to Be Smaller Version of iPad Air 2, A9-Based iPad Air 3 Still Possible for 2015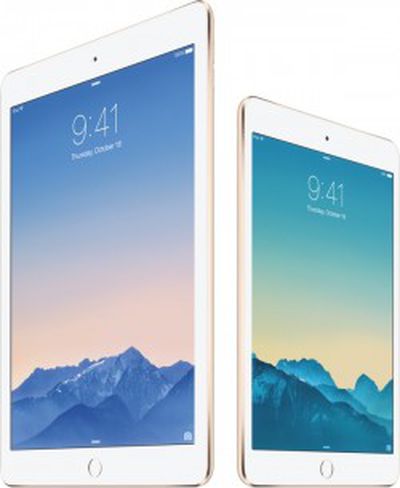 Apple's fourth-generation iPad mini could be a miniaturized version of the iPad Air 2, according to Japanese blog Mac Otakara. The report claims that the iPad mini 4 will adopt some of the same features and specifications as the iPad Air 2, including an 8-megapixel rear-facing iSight camera, ultra-thin 6.1mm design and possibly a fully laminated display with anti-reflective coating.
Mac Otakara claims that Apple may release the new iPad mini alongside an A9-based iPad Air 3, contrary to a sketchy report last week from Taiwan's Economic Daily News that said no new iPad Air will be released in 2015 and that the iPad mini 4 could be Apple's last 7.9-inch tablet as the company focuses on its larger-sized iPad Air and much-rumored "iPad Pro" in the future.
KGI Securities analyst Ming-Chi Kuo, who has a respectable track record at reporting on Apple's upcoming product plans, recently issued a note to investors that also claimed the iPad mini 4 will essentially be a smaller version of the iPad Air 2. Kuo did not make any predictions about the iPad Air 3 or the "iPad Pro" in his note, but he has mentioned the latter 12.9-inch tablet in previous notes to investors.
Apple releasing a trio of new iPads later this year -- the iPad Air 3, iPad mini 4 and "iPad Pro" -- could help the company rebound from five consecutive quarters of declining iPad sales. Moreover, while Mac Otakara has a respectable track record reporting about Apple, there is not enough substantive evidence at this time to firmly suggest that all three tablets will actually be unveiled this autumn.