Trent Reznor Shares his Thoughts on Apple Music: 'The Experience is What Matters'
Following Tuesday's launch of Apple Music, Nine Inch Nails frontman Trent Reznor spoke with music site Pitchfork about his thoughts on the service and his role in its development. Reznor joined Apple in 2014, following the company's acquisition of Beats Music, where Reznor served as Chief Creative Officer.
Ahead of the Apple Music launch, rumors suggested Reznor was leading development of the service alongside Jimmy Iovine, playing a major role in the redesign of the new Music app.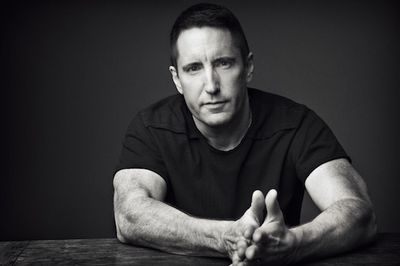 Image of Trent Reznor via Pitchfork


According to Reznor, his role in the creation of Apple Music shifted over time. While he initially worked on design alongside Apple's design team and iTunes engineers, he shifted to concentrating on marketing in recent months, helping to explain the service and Apple's goals to artists.
Reznor compared his experience working with Apple to his experience working at Beats Music before the acquisition, calling Apple a "respectful, collaborative environment" with ideas that fit into his own thoughts on music.
When I sat down with the people at Apple, I found a very respectful, collaborative environment that wanted to take some of the tentpoles that mattered to us at Beats Music, which really was trying to make an experience that didn't feel like data. Something that felt organic and respectful to music rather than just, "We're just delivering assets to your mobile device." They treated music in a way that put an emphasis on curation and taste.
In earlier interviews, Reznor suggested that no streaming service had hit "the right formula" before Apple Music, a sentiment that he again shared with Pitchfork. With endless music available at our fingertips, he believes the experience is the most important aspect of any streaming service. With Apple Music, the goal was to improve upon the impersonal, "less than optimal" experience being offered by competitors.
What we tried to do with Apple Music is make the experience around the catalog feel like people that love music have touched it in the various ways it gets presented to you: playlists that noticeably feel better, radio stations that were programmed by people, recommendations that feel less like a computer and more like someone made you a mixtape and you like their taste.
Apple Connect, Apple's social networking service, was also developed to improve the listening experience by introducing tools to let artists share music and video that "lives outside the paywall." Apple wanted to give artists a way to be involved in the way music is consumed. "We wanted to create a place where the people making the art could feel like they could have a center," Reznor said.
Released yesterday, Apple Music has a deep focus on curated content. The new Music app delivers recommendations based on personal tastes and playlists created by editors, while the accompanying Beats 1 radio features all music chosen by DJs like Zane Lowe.
Reznor's full interview
, which includes additional details on his role in the development of Apple Music, his thoughts on music, and Apple's aim with the new service, is available at
Pitchfork
and well worth a read.