Hands-On Walkthrough of Apple Music and Beats 1 Radio
Apple's much-anticipated music service, Apple Music, launched this morning as part of iOS 8.4, bringing on-demand streaming music, the Beats 1 radio station, and Apple Connect, Apple's new social network aimed at letting artists connect with fans in new and unique ways.
We went hands-on with Apple Music in iOS 8.4 to give you a look at how the new service works, what it looks like, what it costs, and how to use it. Check out the video below to get a thorough overview of all three Apple Music components.
Apple Music's main streaming feature is a "For You" section within the Music app that offers up on-demand music recommendations based on preferences you've entered and music you've listed to previously. "For You" is able to offer more refined, tailored recommendations as you listen to more and more music.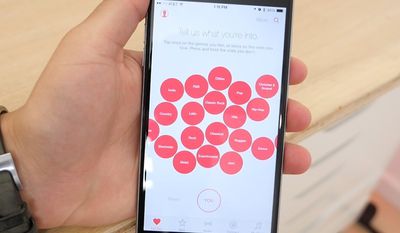 The "New" tab, also part of the on-demand streaming service, displays a variety of music that's new and popular, organized into songs and albums. This section also includes music picks from Apple Music editors.


Much of the content in these two Music app features requires a subscription to Apple Music, which is free for three months, after which it's priced at $9.99 or $14.99 for a family. A third "Radio" tab in the app houses the new 24/7 live Beats 1 radio station and other radio offerings, and radio content will always be free to access.


Apple Connect, the artist-centric social network, is also available through a tab in the Music app, and it displays status updates, photos, videos, and more from artists you follow. The final section is focused on "My Music," housing music you've added from Apple Music, songs you've purchased from iTunes, and playlists you've created, all in one spot.


All of these features that are available in iOS 8.4's new Music app are also available in iTunes 12.2, which was just released this afternoon. iTunes 12.2 offers up all of the same tabs and access to music, radio stations, and curated playlists.
Because Apple Music is free for the first three months, all iTunes users can download it and check it out for themselves without having to shell out cash. If you haven't downloaded Apple Music yet, it's well worth giving it a look.
To read more about setting up Apple Music, make sure to check out our guide on Getting Started with Apple Music and Beats 1 on iOS, Mac, and PC.