Apple Pay will be arriving for customers inside of the United Kingdom, backing support from about 250,000 UK merchants, sometime in July. Today, Apple released a support and FAQ page on its website to document the processes and answer the questions that some merchants may have with the impending launch of the service (via 9to5Mac).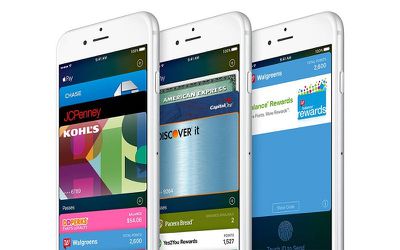 Following the confirmation by multiple banks on the matter earlier this month, Apple has confirmed that some retailers and specific out-of-date terminals will hinder customers to a £20 limit on their Apple Pay purchases (which will increase to £30 in September). However, the company does state that merchants with terminals "capable and configured properly" -- and a payment provider that supports the most up to date specifications on contactless payments -- will be able to support larger transaction sums.

Apple Pay allows your customers to make easy and secure contactless payments at any amount. If your payment terminal or payment provider doesn't support the latest network specifications, as with contactless debit and credit cards today, your customers might need to insert their card if the transaction amount is over £20.

To accept Apple Pay for transactions over £20, your payment terminal must be capable and configured properly, and your payment provider needs to support the latest network contactless specifications.
The process for merchants to support a limit raise may be arduous, however, and as such most retailers will be facing the £20 right out of the gate when the service launches in July. Retailers supporting the "Consumer Device Cardholder Verification Method," another support document updated today, will be able to enable "contactless payments for any amount." Unfortunately, the security-ensured method requires updated terminal software that may see a slow adoption rate to stores around the United Kingdom in the early days of Apple Pay.
The rest of the FAQ page details the expected list of questions about liable fraud charges for merchants, list of payment providers that support Apple Pay in the United Kingdom, and a process detailing return policies for customers using the mobile wallet. Apple also confirmed during WWDC that London-based Apple Pay users will be able to commute and pay for fares on London's Underground with the help of the service. The company also promised that the service will be backed by eight of the "most established banks" in the country when it launches.