Apple Seeds Second iOS 9 Beta to Developers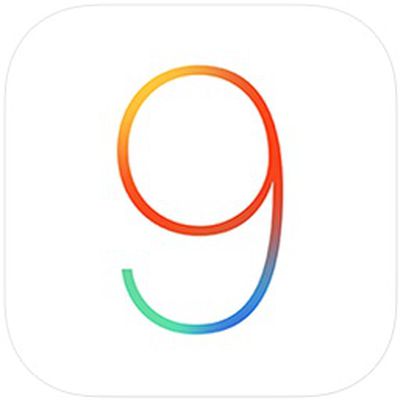 Apple today released the second beta of iOS 9 to developers for testing purposes, just over two weeks after unveiling the new operating system at its 2015 Worldwide Developers Conference. Changes that are new to iOS 9 beta 2 are covered in our iOS 9 beta 2 tidbits post.
The update, build 13A4280e, is available as an over-the-air update and it is also available for download through the Apple Developer Center. Apple has also released Xcode 7 beta 2.
According to the iOS 9 beta 2 release notes, today's update includes fixes for many bugs and problems that were present in the first beta. AirPlay connectivity is improved, changing a password in the Family section of iCloud Settings now works, restoring from a backup created in iOS 9 is faster, Mail no longer crashes when trying to print a message, and third-party keyboards work in search results.
There are many lingering problems with the beta. FaceTime calls do not work on the iPhone 6, iPhone 6 Plus, and the iPad Air 2, Lightning video dongles don't work, Activation Lock may say it's activated for Apple Watch when it is not, creating an Apple ID via Game Center may cause crashing, signing into an iTunes account when restoring from backup with 2fa can get stuck sending a verification code, the Music app doesn't show the Music tab, and more.
iOS 9's biggest focus is on intelligence and proactivity, allowing iOS devices to learn user habits and act on that information, providing recommendations on places we might like, apps we might like to use, and more. Siri is smarter in iOS 9, with the ability to create contextual reminders, and search is improved with new sources.
Many of the built in apps have been improved, including Notes, Maps, and Mail. Apple Pay has been renamed to Wallet, and iOS 9 introduces split-screen multitasking for the iPad along with a revamped keyboard. In addition to these consumer-facing features, iOS 9 brings significant under-the-hood performance improvements.
With battery optimizations, iOS devices have an additional hour of battery life, and a new Low Power Mode extends the battery even further. iOS updates take up less space in iOS 9, and many app install sizes are smaller due to a feature called app thinning. iOS 9 is capable of running on all devices that support iOS 8.
iOS 9 is currently only available to developers, but Apple plans to introduce a public iOS 9 beta in July before the final release of the software in the fall.