Apple Looking to Eliminate Home Button on iOS Devices, Integrate Touch and Display Driver Chips?
Apple is seeking to develop an in-house single-chip solution for integrating both the touchscreen and display drivers for mobile devices onto one chip, according to a new report today from Taiwanese site DigiTimes. The touch and display driver integration (TDDI) chips would also include "integrated fingerprint sensors", potentially allowing Apple to do away with the iconic home button.
Apple is internally developing touch and display driver integration (TDDI) single-chip solutions for its iPhones, according to sources in Taiwan's IC design industry.

The TDDI single-chip solutions will also come with integrated fingerprint sensors, said the sources. The integrated design would fit into future iPhone designs – models with ultra-thin and ultra-narrow displays, and with a whole plane design eliminating the Home button.
TDDI is a new advance in the industry, with Synaptics introducing the first such solution earlier this year. Synaptics created its new TDDI chips by leveraging its recent acquisition of chipmaker Renesas SP Drivers, combining Synaptics' touch technology chipset with Renasas' display technology. Apple reportedly explored acquiring Renesas SP Drivers last year but the talks failed to lead to a deal.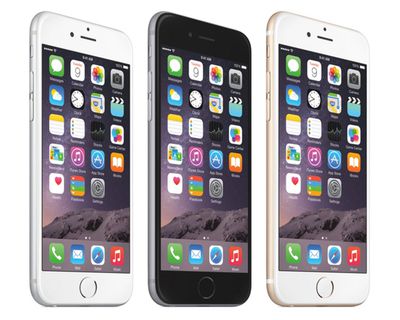 Synaptics had hoped its acquisition of Renesas SP Drivers and its TDDI chips would entice Apple to once again become a Synaptics customer, but today's report suggests Apple is pursuing its own solutions.
DigiTimes suggests Apple's solution could eliminate the traditional iOS device home button, presumably by integrating its functionality into the device's screen, something Apple has explored in previous patent applications. This could allow future iPhones to see increased display sizes with edge-to-edge screens or smaller form factors with the same 4.7-inch and 5.5-inch displays seen on today's models.