Tim Cook Discusses Steve Jobs, Apple's Rivals, and Calls Apple Watch 'The First Modern Smartwatch'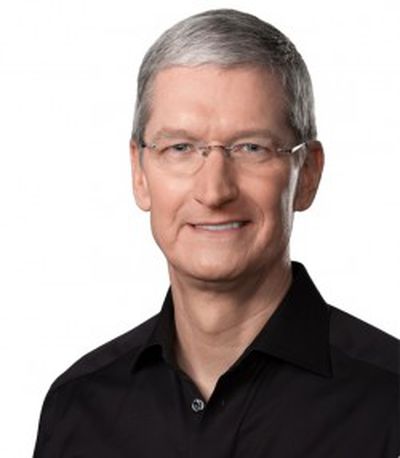 In an exclusive interview with Fast Company, Apple CEO Tim Cook discusses a wide range of topics with interviewer Rick Tetzeli, co-author of Becoming Steve Jobs, from Jobs' ongoing legacy within the company to the mixed reception of the Apple Watch over the last few weeks.
Cook notes the different angles Apple took in developing ways to interact with the Apple Watch, thinking of it as its own piece of technology and not just another smartphone or tablet.
He continues that most of the companies that have made smartwatches in recent years "haven't thought that through", resulting in lesser and more cumbersome products.

We weren't first on the MP3 player; we weren't first on the tablet; we weren't first on the smartphone. But we were arguably the first modern smartphone, and we will be the first modern smartwatch—the first one that matters.

People didn't realize they had to have an iPod, and they really didn't realize they had to have the iPhone. And the iPad was totally panned. Critics asked, "Why do you need this?" Honestly, I don't think anything revolutionary that we have done was predicted to be a hit when released. It was only in retrospect that people could see its value. Maybe this will be received the same way.
Cook goes on to state that Jobs' greatest contribution to Apple was the culture he created during his years there, calling the late Apple CEO, "The best teacher I ever had by far." Out of that culture came a sense of community and collaboration amongst the company's various departments, a critical element of Apple's continued success, and one that keeps them a step above the competition, according to Cook.

We've turned up the volume on collaboration because it's so clear that in order for us to be incredibly successful we have to be the best collaborators in the world. The magic of Apple, from a product point of view, happens at this intersection of hardware, software, and services. It's that intersection. Without collaboration, you get a Windows product. There's a company that pumps out an operating system, another that does some hardware, and yet another that does something else. That's what's now happening in Android land. Put it all together and it doesn't score high on the user experience.
When asked about the possibility of "cracks" appearing in Apple's ever-expanding ecosystem of devices and operating systems, Cook remains adamant that the company will always strive for success and satisfaction in what it does.
"It's not that it's not doable, it's that we're human sometimes, and we make an error," Cook said. "I don't have a goal of becoming inhuman, but I do have a goal of not having any errors." Part of this strive for near-perfection brought about the company's boldness in making sometimes harsh, but necessary decisions, which companies like Microsoft were afraid to make, according to Cook.

Part of the reason Microsoft ran into an issue was that they didn't want to walk away from legacy stuff.

Apple has always had the discipline to make the bold decision to walk away. We walked away from the floppy disk when that was popular with many users. Instead of doing things in the more traditional way of diversifying and minimizing risk, we took out the optical drive, which some people loved. We changed our connector, even though many people loved the 30-pin connector. Some of these things were not popular for quite a while. But you have to be willing to lose sight of the shore and go. We still do that.
The full interview is well worth a read, as Cook discusses topics like his excitement for the under-construction Apple Campus 2 and daily usage of his own personal Apple Watch. He even comments on the still-untouched office of the "irreplaceable" Steve Jobs, noting hesitancy to visit the room soon after Steve's passing, but a growing appreciation of the space as time has passed.
When asked whether he would ever do anything with the office, like take it for himself, Cook remained steadfast in leaving it the way it was when Jobs passed. "His name should still be on the door," Cook remarked. "That's just the way it should be. That's what felt right to me."