BMW Denies Report of Electric Car Discussions With Apple
German carmaker BMW on Thursday denied that its discussions with Apple involved developing an electric car, according to Reuters. German automotive magazine Auto Motor und Sport reported hours earlier that Apple and BMW were in close negotiations about developing the automaker's all-electric i3 vehicle into a so-called "Apple Car."
"The BMW spokesman said: 'We are in regular talks with companies from the IT and telecommunications sector, including Apple, concerning topics like connected vehicles. Developing or building a car is not a topic of these discussions.'"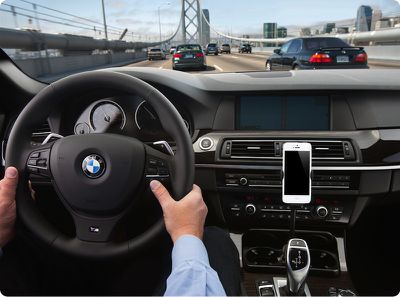 The German report claimed that the electric car could be manufactured by BMW and sold at Apple Stores, with Apple developing a full-fledged operating system for the vehicle that integrates with the car's fuel consumption and driving data. It is plausible that Apple is working to expand its CarPlay efforts on the dashboard, but it remains to be seen how closely integrated the platform will be with future vehicles.
Multiple reports claim that Apple is working on an electric car that is possibly self-driving and could enter production in 2020. Some other reports, however, downplay the rumors by suggesting that Apple is working on expanding its presence in vehicles through CarPlay. Any electric car project at Apple is likely in the early stages of research and development at this time.