GMT Bug Now Fixed for Google Calendar Users in iOS 8
After widespread complaints over the past five months, the so-called "GMT bug" affecting iOS 8 calendar users appears to have been at least partially fixed. Without installing a software update, several users on the Apple Support Communities, Google Calendar Help Forum, Twitter and MacRumors forums are reporting that calendar events are now syncing in the proper time zone on iOS 8.1.3 and earlier versions. Given that users were not required to take action, it is speculated that Google may have quietly fixed the issue on their backend.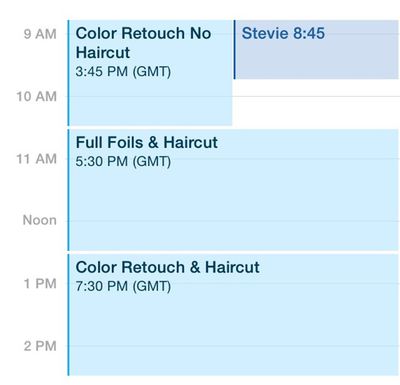 A significant number of users have been voicing their complaints about the GMT bug since iOS 8 was released in September. In short, the bug causes calendar items to be synced in the GMT time zone regardless of location. One particular topic posted within the Apple Support Communities about the issue has received over 300,000 views and close to 800 replies, although Apple has yet to officially address the bug in iOS 8.1.3 or previous software updates. For that reason, some calendar users syncing with Microsoft Exchange or other services may still experience syncing issues until a wider fix becomes available.
Apple appears to be aware of the GMT calendar bug after listing it in iOS 8.2 beta 5's release notes and, as corroborated by multiple reports, should include a proper fix for the issue in the public release of iOS 8.2. Many users are upset that a fix has taken this long, considering that multiple software updates have been released since the bug was uncovered, but the good news is that the bug finally appears to be nearly resolved.
Follow along in our GMT bug thread on the forums for the latest information.