Sapphire Displays to See Major Step Forward With Lower Reflectivity
For several months leading up to the launch of the iPhone 6 and iPhone 6 Plus, it was heavily speculated that the smartphones would be equipped with sapphire crystal displays. Those rumors failed to materialize, however, as Apple opted to continue using ion-strengthened Gorilla Glass for its displays. Just weeks later, Apple sapphire partner GT Advanced filed for bankruptcy in what turned out to be a dramatic fallout between the two companies over strict contract terms and sapphire production issues.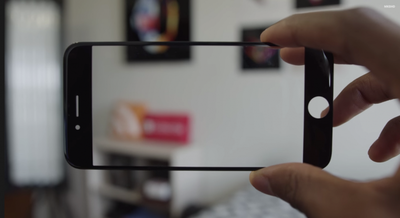 While GT Advanced experienced difficulties with both the quality and quantity of sapphire, it is possible that Gorilla Glass was the better choice for the iPhone 6 and iPhone 6 Plus after all.
TIME
reported in September that sapphire, in its current form, has several properties that are less ideal than glass, including being thicker and heavier, more expensive, unable to transmit as much light and less durable after exposure to normal wear and tear. Sapphire also has up to
double the screen reflectance
of glass, especially under bright light, which could make it difficult to read the screen.
The reflective issue in particular could soon be a thing of the past, however, as DisplayMate confirmed to MacRumors that it has lab tested new sapphire technology that it believes will be a major breakthrough for smartphone displays. The display calibration and evaluation company found the production-ready enhanced sapphire to be at an advantage over both regular sapphire and glass based on the results of its testing, and predicted that "rapidly falling production costs" could make the material go mainstream in the near future.
"We have just lab tested an important new sapphire technology that significantly lowers the screen reflectance of sapphire to much lower than glass, turning its former major disadvantage into a major new advantage," said Dr. Raymond Soneira, DisplayMate President. "A technical note, this isn't an Anti-Reflection AR coating, which would scratch off easily and defeat sapphire's tremendous scratch resistance - so the enhanced sapphire is now number one in scratch resistance, low reflectance and performance in high ambient light. In addition, displays using it could run with lower screen brightness and result in increased running time on battery."
While Apple's recent partnership with GT Advanced made it clear that the iPhone maker is certainly interested in sapphire, it remains unknown if and when the company will ever use the material for the iPhone or other products. A number of smaller smartphone makers such as Huawei, Kyocera and Vertu have already turned to sapphire crystal displays, and these new technologies lay the foundation for Apple and other handset makers to follow suit.