Apple's AuthenTec Acquisition Left Nexus 6 Without a Fingerprint Sensor
The dimple on the back of Motorola's Nexus 6 would have featured a Touch ID-like fingerprint sensor if Apple had not acquired sensor firm AuthenTec in 2012, according to former Motorola Mobility CEO Dennis Woodside.
In an interview with The Telegraph, Woodside states the company had plans to include the finger-sensing feature in the Nexus 6, which was launched late last year, but due to Apple's poaching of "the best supplier" for the technology and other suppliers not meeting quality expectations, Motorola decided to remove the feature before launch.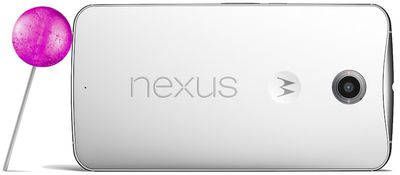 "The secret behind that is that it was supposed to be fingerprint recognition, and Apple bought the best supplier. So the second best supplier was the only one available to everyone else in the industry and they weren't there yet," says Woodside. Nonetheless, he adds, the addition of fingerprint recognition, "wouldn't have made that big a difference."
Woodside, now COO of Dropbox, expresses relief at freedom from these "uncontrollable market forces" in his new position. "We're not trying to serve ads or sell hardware," he told The Telegraph.
Apple's introduction of AuthenTec-based Touch ID on the iPhone 5s sparked much interest in fingerprint-sensing technology, and the company continues to work to improve upon the technology. The iPhone 6 and 6 Plus introduced a more sensitive version of the sensor and it is now being used to authenticate purchases made with the company's new Apple Pay mobile payments service.