'iPod Father' Tony Fadell to Take Charge of Google Glass
Following some leadership changes that Google has implemented, Tony Fadell, creator of the Nest thermostat and "iPod Father," will oversee Google's Glass division, reports The Wall Street Journal. Google is planning on splitting out Glass, its wearable headset computer, from the Google X research lab into its own unit, led by Ivy Ross, who will report to Tony Fadell. Fadell will be in charge of Glass, and will provide "strategic guidance" on the product.
Largely seen as a failure at this point, Google Glass failed to drum up enough developer interest to truly establish itself in the wearable market and Google has continually pushed back the product's mass market release.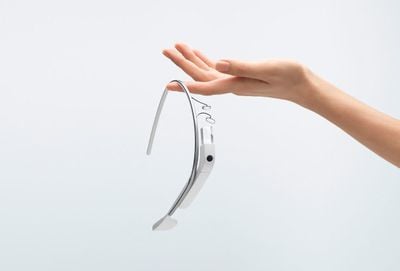 Google has opted to cease selling Glass to consumers through the Explorer program, but the company will continue to sell the product to companies and developers. In November, Glass Head of Business Operations Chris O'Neill said the company remained "completely energized and as energized as ever" about Glass and that Google remained "committed as ever" to an eventual consumer launch.
According to The Wall Street Journal, Google still has plans to release a new version of Glass in 2015, but details on the upcoming product and its potential launch date are unclear. With the shift, it appears that Google is shying away from public testing in favor of internal testing, a strategy used by Apple.
Under Tony Fadell, Glass could see some significant changes. In addition to creating the Nest thermostat, which was acquired by Google in early 2014, Fadell has been credited as one of the original creators of the iPod. Widely known as the "iPod Father," Fadell was the SVP of Apple's iPod division from 2006 to 2008 and helped to produce early versions of the popular music player.