TapSense Announces Platform to Bring Contextual Ads to Apple Watch [Updated]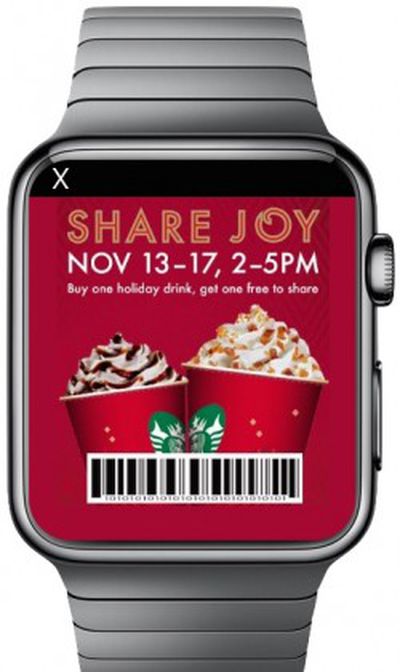 Amidst the new and upcoming product launches at this year's Consumer Electronics Show, mobile marketing firm TapSense today unveiled its plans for a "programmatic ad platform" targeting Apple's upcoming wearable, the Apple Watch.
The platform is promised to provide a full suite of programming solutions, including an SDK for app developers and programmatic APIs for brands, to get them started on making advertisements for the new Apple Watch. Though the platform not yet released, TapSense hopes the service provides businesses with a proof-of-concept demonstration on how ads can be delivered to customers using the new technology.
"Wearables and Internet of Things (IoT) are the next frontiers in the mobile revolution. We are excited to announce industry's first programmatic ad platform for Apple Watch developers and brands. " said Ash Kumar, Co-Founder and CEO of TapSense. "While most of our competitors are focused on banner ads and legacy platforms, we are focused on innovation and next generation platforms. Apple Watch has the potential to be a category disruptor similar to iPod or iPhone and we believe that it provides great opportunities for brands and developers to deliver engaging experiences to consumers."
With no official comment by Apple on how ads will officially integrate with the new technology, third-party developers using the WatchKit SDK will be left to fill in the blank spaces.
As highlighted by Reuters, brands and ad firms are mainly looking at delivering ad content through interactive wallpapers found on the Watch dial. TapSense chief executive Ash Kumar is well aware of toeing the line between informative and annoying, however, noting that businesses could use the customizable face of the Apple Watch to notify customers of special deals, but only ever within an already-open app.
[M]oderation is key. Push notifications and banner ads on smartphones can be turn-offs. Some marketers advise avoiding showing ads to users who typically click out of them or delivering the same ad too many times to any one user.

"If it feels like your smartwatch is turning into a spam box, you will take it off," said Padden Guy Murphy, who heads business development and public policy at car-sharing service Getaround.
TapSense points to "hyper-local targeting" and Apple Pay integration as allowing for consumer-friendly versions of ads on the Apple Watch. The former suggests that because the Watch is far more accessible on a user's wrist than a phone is in a pocket and that it uses a tethered iPhone's GPS, this makes it a more ideal device to deliver location-based coupons and ads in more meaningful ways, such as an ad for a car service while a customer browses transit delays.
The latter perspective argues that most coupons and offers simply aren't redeemed due to hassle, and thinks that Apple's one-two punch of the Watch and Apple Pay could result in more ease of use in coupon-redeeming on the consumer side, and higher profits on the business side.
Still a few months out from release of the Apple Watch, TapSense's visions of a well-received ad platform, by consumers and businesses alike, is a ways off from fruition. As Jeff Malmad, North American mobile director at media agency Mindshare, pointed out to Reuters, the new platform will also need to cover some similar ground that smartphones have tread over the past few years, particularly in regards to allowing users to opt in to the ads they care about, and block the ones they don't.
Update: TapSense has backtracked on its own press release, noting that its ad platform may or may not comply with Apple's rules, which remain in flux. The update also notes that Apple's WatchKit SDK does not include support for watch faces as proposed for the ad platform and that TapSense can not integrate directly with Apple Pay.