iOS 13 & watchOS 6 Now Available
TAG Heuer Announces Smartwatch Plans as Threat From Apple Watch Looms
High-end Swiss watchmakers have generally been publicly dismissive of any threat posed by Apple's upcoming smartwatch, but now that the Watch is creeping closer to launch, fashion watch leaders are starting to take notice. According to
Reuters
, Swiss watchmaker TAG Heuer has changed course and begun preparing a smartwatch and is willing to forge partnerships and acquire companies in order to produce an original luxury offering to compete with
Apple Watch
.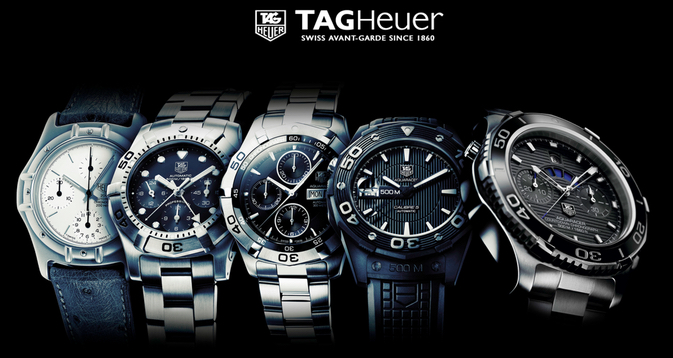 This endeavor is a marked change for the luxury watch maker, which is the largest brand under LVMH's umbrella. Following Apple's Watch announcement, LVMH watch chief and TAG Heuer interim chief executive Jean-Claude Biver dismissed the smart watch, saying it was "too feminine" and looked like "it was designed by a student in their first trimester." He added that smartwatches such as the Apple Watch will soon be outdated, while "luxury always has something timeless."
Biver admits he has changed his mind on the smartwatch category and already has outlined plans for a smartwatch device. He also has negotiated several partnerships and is open to future acquisitions if necessary to help jumpstart this smartwatch project.
"We started on the project about four months ago. We have done several partnerships and might also do acquisitions," Biver, head of LVMH watches and TAG Heuer interim chief executive, told journalists at the brand's headquarters at La Chaux-de-Fonds in western Switzerland.
Among the companies rumored to be working with TAG Heuer are Google and Intel, the latter of which could provide the microprocessor that drives the watch. The TAG Heuer watch is rumored to include mechanical actions accompanied by sensors to monitor physical parameters such as steps moved and calories burned.
Biver said his company would only do a watch if the company can be "first, different and unique." He also confirmed he won't make an announcement until he has a quality product to showcase, which could take as long as late 2015.
If it does launch a smartwatch, TAG Heuer will have to compete with Apple's Watch device, which is scheduled for an early 2015 debut. Apple is producing several variants of its Watch including a standard model, a sports model and a luxury
Watch Edition
, which features an 18-karat gold casing, sapphire crystal display, and exquisitely designed band selections.