TD Bank to Soft Launch Apple Pay on December 16, Full Launch Coming Mid-January
TD Bank plans to soft launch Apple Pay on Tuesday, December 16, according to a source with knowledge of the bank's plans. As of tomorrow, the U.S. subsidiary of the Canadian bank will begin allowing customers to add their TD Bank Visa Debit or Credit Card to Apple Pay, making purchases with their iPhone 6 or 6 Plus.
As with other credit and debit cards, TD Bank cards will be added via Passbook or in the Apple Pay Settings menu. Some customers may be required to confirm their cards by calling TD Bank's customer service numbers.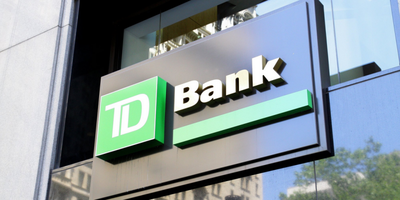 Eligible cards are listed below:
- TD Bank Visa Debit Card
- TD Bank Business Visa Debit Card
- TD Bank Private Client Visa Debit Card
- TD Easy Rewards Visa (Platinum & Signature) Credit Card
- TD Cash Rewards Visa (Platinum & Signature) Credit Card
- TD Payment Plus Visa Platinum Credit Card
- TD First Class Visa Signature Credit Card
- TD Business Solutions Visa Credit Card
- TD Simply Flexible Visa Business Card
TD Bank employees have been training for the Apple Pay launch since early December, and training wrapped up last week ahead of tomorrow's soft launch. Though Apple Pay is soft launching at TD Bank on Tuesday and will become available to customers, a full launch, complete with advertising, is not expected to come until mid-January.
TD Bank's Apple Pay support is launching later than many other banks, but TD Bank has been an eager partner and announced that it would support Apple Pay shortly after the service first launched.
Apple formed partnerships with many of the largest banks in the United States that saw them adding support for Apple Pay just after it was released, but Apple has also been hard at work getting additional banks on board. In November, for example, several major banks began accepting Apple Pay, including Navy Federal, USAA, US Bank, and PNC.
According to Apple, more than 500 banks are signed on to support Apple Pay and are working on Apple Pay support. A running list of banks that currently support Apple Pay can be found on Apple's site.