TD Bank appears to be aiming for a mid-December launch of Apple Pay support, according to a source reportedly in position to know about the bank's plans. The U.S. subsidiary of the Canadian bank is said to be currently training employees for the impending release of both Apple Pay support and Visa tokenization. Training will end late next week in time for a launch of Apple Pay support targeted for around December 18.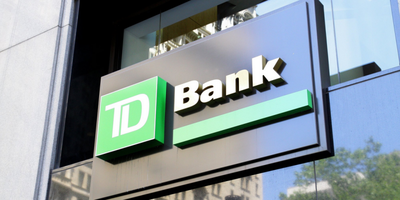 TD Bank's credit card verification process sounds similar to many other banks supporting Apple's new electronic payment system, with users adding the card to the Passbook app on their phones and then making a call to the bank for security confirmation.
Though TD has been very open about entering into an agreement with Apple for future support of Apple Pay, no concrete launch date has been given to customers yet. Though the new report seems believable, its source voices pragmatism, noting that plans are subject to change if unforeseen events arise in the lead-up to the launch.
While several of the largest banks in the U.S. included support for Apple Pay from the service's October 20 launch date, Apple has said it has an additional 500 banks signed on for the service and working to rollout support. A handful of banks have added support for Apple Pay since the initial launch, but TD Bank would be one of the largest to launch support since a second wave of major banks early last month.