BBC One later this week is airing a documentary, Apple's Broken Promises, that profiles factory conditions for overseas workers who are producing components and assembling the company's iPhone 6. Richard Bilton and his team at current affairs program Panorama went undercover to examine Chinese factory life and mining conditions in Indonesia.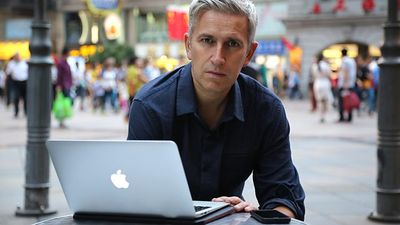 Apple is the most valuable brand on the planet, making products that everyone wants - but how are its workers treated when the world isn't looking? Panorama goes undercover in China to show what life is like for the workers making the iPhone 6. And it's not just the factories. Reporter Richard Bilton travels to Indonesia to find children working in some of the most dangerous mines in the world. But is the tin they dig out by hand finding its way into Apple's products?
The hour-long documentary is slated to air on BBC One at 9:00 PM UK time on December 18. It will be available online for UK viewers shortly after the documentary airs later this week, and may at some point air globally on BBC World News.
This isn't the first time Apple's supply chain factories have been profiled by a major media outlet. ABC's Nightline visited Foxconn's factories in 2012 with the permission of Apple, which provided an inside look at its iPad and iPhone production line. The report documented the long shifts and low wages paid to the workers but also pointed out that Apple was being responsive to concerns that its workers were being treated unfairly.
The Nightline profile was a response to an earlier and overwhelmingly negative report by The New York Times that uncovered the poor working conditions at Apple's Chinese supplier facilities.