Apple Introduces New Guidelines Requiring iPhone Cases to Protect Phones From 1 Meter Drops
Apple recently updated its Made for iPhone (MFi) licensing guidelines for case manufacturers, requiring all future cases designed for the iPhone to protect the device from falls up to one meter on hard surfaces.
As described by sources that spoke to 9to5Mac, to comply with Apple's new guidelines, case manufacturers will need to ensure that a 1 meter (or 3.2 foot) drop from any orientation will not cause any damage to the phone, on its front, back, or sides.
Cases are also required to protect the iPhone's glass screen when laying face down on a surface, with a lip that offers a buffer of at least 1mm between the glass display and the surface or a case that covers the display entirely. Apple's own iPhone 6 and 6 Plus cases are compliant with these requirements, providing both drop protection and a ridge around the edges of the device to protect the display.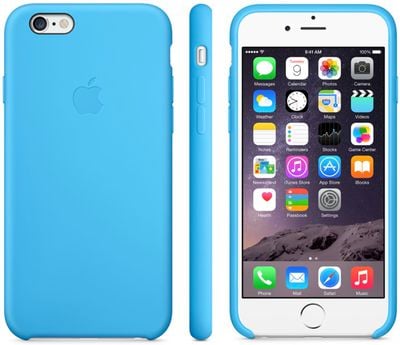 Apple has also updated its guidelines with several environmentally hazardous materials that are no longer able to be used in the construction of iPhone cases, including formaldehyde (used in paints and adhesives), phthalates (plasticizer used for increased flexibility), perfluorooctane sulfonate (fluorosurfactant), perfluorooctanoic acid (fluorosurfactant), polybrominated diphenyl ethers (a flame retardant), and polybrominated biphenyls (a flame retardant). Many of these substances are already restricted in both the United States and in Europe.
Apple's MFi licensing program requires manufacturers that create iPhone and iPad accessories to comply with a strict set of guidelines to achieve certification that ensures the accessory meets Apple's performance standards.
The MFi program enables third-party manufacturers to use of Apple technology like the headphone jack, the Lightning connector, and more, and compliance allows manufacturers to use the "Made for iPhone" logo on their packaging, which ensures consumers that accessories work properly with the iPhone and iPad.