iPhone Shipments Expected to Rise to 71.5 Million Units in Q4 2014, Drop to 49.4 Million Units in Q1 2015
Shipments of Apple's iPhone are expected to surge to 71.5 million units in Q4 2014 before the company decreases shipments to an estimated 49.4 million units in Q1 2015, according to a new report from KGI Securities analyst Ming-Chi Kuo. The analyst estimates that the iPhone 6 and 6 Plus will account for nearly 57 million of the fourth-quarter number and that the iPhone 5c and iPhone 4S will experience quarter-over-quarter growth in Q1 2015 before Apple ceases production of both phones later in the year.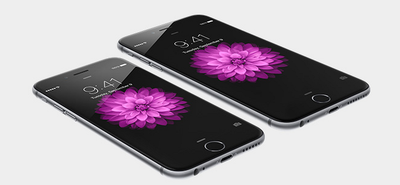 Kuo notes that he expects shipments of the iPhone 6 to outnumber shipments of the iPhone 6 Plus by a 2:1 ratio:
We attribute the shortage of iPhone 6 Plus partly to less smooth production than iPhone 6. Moreover, while iPhone 6 Plus attracted greater attention when it was launched, we think more consumers will prefer iPhone 6 as they can operate the handset with one hand. Eventually, iPhone 6 shipments will outperform those of the iPhone 6 Plus model.
Sales of the iPhone 6 and iPhone 6 Plus topped ten million during the launch weekend for both devices, with the larger model seeing supply constraints. However, shipping times for the iPhone 6 Plus improved last week, with the 16GB model showing a shipping estimate of 7 to 10 days and the 64GB model showing an estimate of 2 to 3 weeks. A survey of U.S. customers done by Consumer Intelligence Research Partners (CIRP) earlier this month also noted that U.S. customers are favoring the iPhone 6 over the iPhone 6 Plus by a 3:1 ratio.
Update: This article initially stated the 71.5 million estimate was for iPhone 6 and 6 Plus sales when it is actually for all iPhone models.